ABM Archive Website
THIS WEBSITE CONTAINS ARCHIVE MATERIALS FOR HISTORICAL REFERENCE ONLY
For up-to-date information, including our latest appeals, news, and resources, please visit our current website.
20th June World Refugee Day
June 20, 2017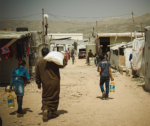 "No one leaves home unless home is the mouth of a shark."
― Warsan Shire, Teaching My Mother How to Give Birth
"In everything do to others as you would have them do to you…"
— Matthew 7:12
As we pause to mark World Refugee Day, I'm reminded of the story of Nahimana from Burundi. Nahimana is a widow around 60 years of age, living with her two daughters at Gasenyi, in the country's west. Her name literally means "Only God can intervene".
In April 2015, Burundi descended into turmoil after President Pierre Nkurunziza's controversial decision to run for a third consecutive term – a vote he later won amid violent protests. Since then, more than 300,000 people have fled the country due to ongoing ethnic violence, and hundreds of thousands more have been internally displaced.*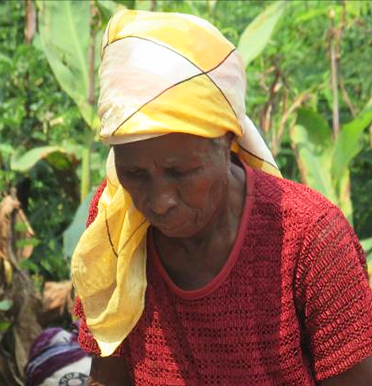 Nahimana from Gasenyi in Burundi.


© Anglican Communion 2015. Used with permission
Nahimana decided to host four women and their families who had fled the town of Kinama, one of the areas worst affected by the violence in 2015. She recounted her story through the Anglican Communion;
"I really had no capacity to take charge of such a number of persons on my own. What I have is the love that pushes me to not consider what I have or don't have to help someone in need. I simply act in love".
She told the refugees, "Even though you don't know me, come, you will share with me what I have and you will stay in my small house until you feel safe to go back to your houses."
Nahimana and her daughters shared one room, and left another room and a sitting room to those families. "I am happy to contribute as I can to save a life," said Nahimana with a sincere smile on her face.
The community of Gasenyi has experienced the impact of the command of Jesus, "Love one another."
Gasenyi Parish originally had around 200 members, most of whom have very low incomes. Because of the witness of people like Nahimana towards the community, 150 new members have joined the congregation and the parish is now struggling to find ways to extend the Church building and buy new chairs.
"We thought for a long time that the love preached in the Gospel is an ideal, a concept, even fiction. But we have really seen that it is a reality; it is true," said the new members.
Now Gasenyi Parish is the witness of the verse written in Acts 2: 47 "…And the Lord added to their number daily those who were being saved."
The Gasenyi Parish were assisted by the Province of the Anglican Church of Burundi, using funds given by organisations like ABM through the Anglican Communion. They have provided seeds, planting materials, livestock and training in agriculture and animal husbandry. The parish is now producing food for everyone through their kitchen gardens, the first harvest being made early in 2016.
The situation in Burundi still remains unpredictable, with extreme violence permeating many communities.
"We are talking about a forgotten conflict here," the International Federation for Human Rights president Dimitris Christopoulos told Al Jazeera in November 2016.
"There is an extreme, systematic violation of human rights here on a daily basis, which may lead to dynamics of genocide."
The increased unemployment places a heavy burden on the few families who are still able to earn an income, and many orphaned children require support by struggling relatives. ABM is continuing to monitor the situation through the Anglican Communion, and on this special commemorative day, would encourage your prayers for the peace and safety of refugees throughout Burundi and the world.
Written by Jess Melas, ABM Advocacy Officer, using information presented in a report to ABM from the Anglican Communion.