ABM Archive Website
THIS WEBSITE CONTAINS ARCHIVE MATERIALS FOR HISTORICAL REFERENCE ONLY
For up-to-date information, including our latest appeals, news, and resources, please visit our current website.
ABM's Executive Director receives award from Australian Government
October 17, 2017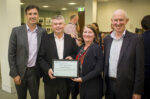 The ABM Board and staff are proud to share the news that our Executive Director the Rev John Deane was recently awarded a Certificate of Recognition by the Australian Government Department of Foreign Affairs and Trade (DFAT) for his services to the Committee for Development Cooperation (CDC).
Fr John received the award on Thursday 5th October at a function attended by past and present members of the Committee for Development Cooperation.
Established in 1975, the CDC is an advisory and consultative body comprising members from the Australian aid and development non-government organisation (NGO) community and DFAT.
According to ACFID, the Australian Council for International Development of which ABM is a member, those present "commemorated the remarkable degree of cooperation underpinning the Committee's operation over the last 42 years – an impressive 150 meetings!"
"The CDC works to continuously improve Australian NGO Cooperation Program policies, as well as shape the overall relationship between the Government and the sector.
"During the celebration, ACFID CEO Marc Purcell joined CDC chair Megan Anderson, and DFAT First Assistant Secretary Jaime Isbister, in recognising the Reverend John Deane for his many years of outstanding service to the Committee.
"Through their contribution on behalf of Australian NGOs, CDC members – like Reverend Deane – strengthen Australia's approach to overseas development assistance."
Well done to Fr John who also received the ACFID Outstanding Contribution to the Sector Award 2016 almost a year ago!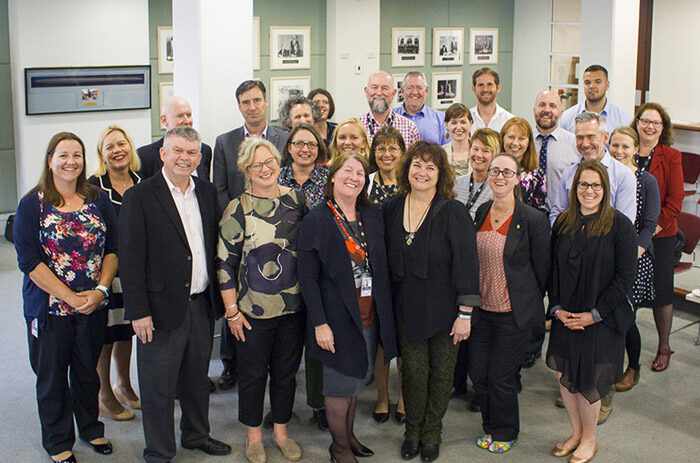 Attendees at the Committee for Development Cooperation function.

© ACFID 2017