ABM Archive Website
THIS WEBSITE CONTAINS ARCHIVE MATERIALS FOR HISTORICAL REFERENCE ONLY
For up-to-date information, including our latest appeals, news, and resources, please visit our current website.
ABM's Executive Director, Rev'd John Deane, completes PHD
August 24, 2020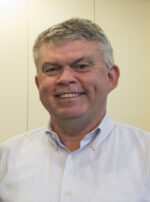 ABM is pleased to announce that Executive Director Rev'd John Deane, has successfully completed his PhD.
His thesis is titled 'The New Song, the New Creation and the New City – the Missional Perspective of the Book of Revelation' and has been undertaken through the Trinity College Theological School and the University of Divinity.