ABM Archive Website
THIS WEBSITE CONTAINS ARCHIVE MATERIALS FOR HISTORICAL REFERENCE ONLY
For up-to-date information, including our latest appeals, news, and resources, please visit our current website.
ACFID Calls for Myanmar Debate in Australian Parliament
February 8, 2021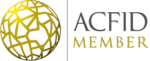 The Australian Council for International Development (ACFID) is appalled by the Myanmar military's action to seize control of Government and detain State Counsellor Daw Aung San Suu Kyi, President U Win Myint and key democratically elected leaders.
To read the press release in full please click here.