ABM Archive Website
THIS WEBSITE CONTAINS ARCHIVE MATERIALS FOR HISTORICAL REFERENCE ONLY
For up-to-date information, including our latest appeals, news, and resources, please visit our current website.
Anglican Alliance Global Webinar on Climate Change
September 3, 2014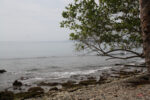 The Anglican Alliance is inviting people to join their global webinar on 24th September 2014 at 1pm GMT (11pm AEST) to discuss climate change and how they can play a role in climate justice.
One of the presenters will be Tagolyn Kabekabe, Anglican Alliance Regional Facilitator for the Pacific, who will talk about the effects of climate change in the Pacific. ABM has been supporting climate change projects in the region with our Anglican Church Partners, as well as providing support for the work of the Anglican Alliance.
(From the Anglican Alliance website www.anglicanalliance.org)
Join our 'Climate Change – Where's the Justice?' webinar on Wednesday 24th September 2014 at 1pm GMT for an insight into the United Nation's Climate Summit, a discussion on why climate change matters, and a look at how we as local communities around the world can call for climate justice.
The Anglican Alliance invites you all to join a one-hour global webinar on 24th September 2014 to discuss climate justice and the role we can play to ensure that high-level commitments on climate change policy are seen to make a difference on the ground. We will ask the questions, 'What is climate change? Why does it matter? What can ensure climate justice?' We will discuss together the part we can all play in ensuring a sustainable environment
'Climate Change – Where's the Justice?' will follow the United Nation's (UN) Climate Summit in New York, which is taking place on 23rd September, and the interfaith events taking place in New York in the days before. The webinar will bring in outcomes and discussions from these high-level meetings, and look at what these outcomes mean for us in our local contexts.
Representatives from churches and organisations across the world will come together to unpack the issues and take part in a question and answer session where you will have the chance to put your questions to climate experts and those involved in the New York meetings. All are invited to join – and we are especially welcoming the participation of young adults.
>> For full details, visit the Anglican Alliance website