ABM Archive Website
THIS WEBSITE CONTAINS ARCHIVE MATERIALS FOR HISTORICAL REFERENCE ONLY
For up-to-date information, including our latest appeals, news, and resources, please visit our current website.
Anglican Consultative Council Meeting in Zambia, 8-19 April 2016
April 12, 2016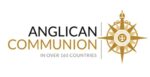 The 16th meeting of the International Anglican Consultative Council (ACC-16) is taking place in Lusaka, Zambia between 8-19 April 2016. The host province is the Anglican Church of Central Africa, which includes Botswana, Malawi, Zambia, and Zimbabwe.
"The role of the Anglican Consultative Council (ACC) is to facilitate the co-operative work of the churches of the Anglican Communion, exchange information between the Provinces and churches, and help to co-ordinate common action. It advises on the organisation and structures of the Communion, and seeks to develop common policies with respect to the world mission of the Church, including ecumenical matters." [www.anglicancommunion.org]
Anglican Bishops, priests and laity from across the world are meeting to discuss a range of emerging issues which concern Christians today based around the theme "Intentional discipleship in a world of difference". These issues include the environment, gender justice, refugees and reconciliation. The meeting also includes worship, prayer and Bible Study, an essential part of the gathering of Anglicans from around the globe.
The Archbishop of Canterbury, Justin Welby, gave his sermon at the opening Eucharist which was translated into the Chewa language by Father Samuel Mwanza – read the full text of the sermon here [ACNS].
On the first day of the ACC-16 meeting, the Archbishop also briefed members on the outcome of the Primates' gathering and meeting that took place in Canterbury Cathedral in January – read the address text here [ACNS].
The Most Revd Dr Philip Freier, Anglican Primate of Australia and Archbishop of Melbourne, is also in Lusaka for the meeting.
Other ACC-16 related articles from the Anglican Communion News Service [ACNS] website may be found here: