ABM Archive Website
THIS WEBSITE CONTAINS ARCHIVE MATERIALS FOR HISTORICAL REFERENCE ONLY
For up-to-date information, including our latest appeals, news, and resources, please visit our current website.
Archbishop of Sydney encourages daily prayer regarding Covid-19
April 15, 2020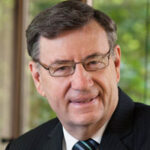 ---
The Archbishop of Sydney, the Most Rev Dr Glenn Davies recently issued a letter to clergy and churchwardens in his diocese. In it he encourages all Christians to pray each day at 1900 hours (7.00pm): Do continue to pray. I have called upon all Christians to pray regularly to our gracious God, and as a helpful reminder to pray specifically at 1900 hours for COVID-19. Do pray for a vaccine to be found, for wise decision-making by our political leaders, and for strength and endurance for those on the front line, including health workers, emergency and defence personnel. Lastly, for ourselves and our people, remember that patience is a fruit of the Spirit, as we seek to honour our Lord Jesus Christ in all that we say and do.