ABM Archive Website
THIS WEBSITE CONTAINS ARCHIVE MATERIALS FOR HISTORICAL REFERENCE ONLY
For up-to-date information, including our latest appeals, news, and resources, please visit our current website.
Australia's Anglican Primate comments on children in immigration detention
February 12, 2015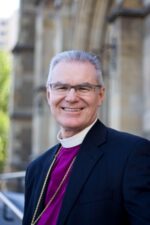 Media release: Statement by Dr Philip Freier, Anglican Primate of Australia and Archbishop of Melbourne.
The Australian Human Rights Commission report on children in immigration detention released last night describes an appalling situation that cannot be allowed to continue.
The report, The Forgotten Children – apparently the largest ever conducted, interviewing 1129 children – finds that there were 233 reports of assault against children and 33 reports of sexual assault. Reported incidents are likely to be the tip of the iceberg.
If the Government were an actual parent, these children would be considered at risk and removed from its care. The Coalition Government and its Labor predecessor do indeed bear legal and moral responsibility, and it is hard to comprehend how it could have allowed this situation to develop and continue under a callous and cruel policy of deterrence.
Housed in appalling conditions, and surrounded by adults facing serious traumas and mental health issues, the 800 children still in detention are suffering now and also face long-term damage, mental health problems and other harms.
This is simply unconscionable, and I urge the Government to adopt the report's chief recommendations immediately. Releasing the children and their families from detention into the community and providing proper care and education has to be our first priority.
As Human Rights Commissioner Gilliian Triggs observes, Australia is better than this.