ABM Archive Website
THIS WEBSITE CONTAINS ARCHIVE MATERIALS FOR HISTORICAL REFERENCE ONLY
For up-to-date information, including our latest appeals, news, and resources, please visit our current website.
Australia's Christian Leaders Call on Treasurer to Stop the Clock on Aid Cuts
April 22, 2016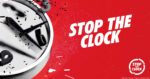 Micah Australia has issued a media release with an open letter calling on the Treasurer Scott Morrison to stop cuts to the aid budget.
Australia's Christian Leaders Call on Treasurer to Stop the Clock on Aid Cuts
20/04/2016
In an open letter to Treasurer Scott Morrison published in The Australian today, leaders of Australia's 12 Christian denominations called on the Turnbull Government to "Stop the Clock" on the scheduled $224 million cut to the aid budget. Leaders voiced their concern that a failure to act now will see the aid budget fall to its lowest ever level in Australian history.
A copy of the open letter to Treasurer Scott Morrison:
Dear Treasurer,
As leaders within Australia's Christian denominations, we write to call on you not to proceed with planned cuts to Australia's aid budget – cuts that will see Australia become the least generous we've ever been.
Coming on top of more than $11 billion in cuts to aid since coming to office, this will be the fourth time the Government has targeted Australian aid for cuts. We believe it is time to reverse course. These cuts damage and undermine programs which have a direct impact on the lives, livelihoods, security and opportunity of many of our region's poorest and most vulnerable people and communities, including women and girls and people with disability.
Last year alone, Australian Aid helped to:
vaccinate more than 2.8 million children,
ensure over 2.2 million more people gained access to safe drinking water, and more than 800,000 people gained access to basic sanitation,
ensure treatment for more than 1.5 million people with HIV/AIDS and more than 1.3 million people with tuberculosis,
distribute more than 130 million treated bed nets to fight malaria, and respond to humanitarian crises and natural disasters in 15 countries (including Cyclone Pam in Vanuatu and the major earthquake in Nepal).
We note that the British Prime Minister, David Cameron, has vowed never to "balance the books on the backs of the poorest", and that his Government has legislated to increase UK aid to the internationally agreed level of 0.7% Gross National Income (GNI). We believe that Australia can – and should – make the same commitment. Our region, the Indo-Pacific, is home to the majority of the world's poorest people and is the region most vulnerable to natural disasters. We have a shared interest in working to ensure stability, security and opportunity for all.
More than ten million Australians identify with our churches. We are united by our belief in Jesus, who showed us what it means to "love our neighbour". We know that as a nation we put this into practice when we help our neighbours recover from natural disasters, support people's basic human rights, assist in meeting the challenges of climate change or provide a safe refuge to those fleeing persecution.
Australia's support for aid and the flourishing of our neighbours is fundamentally a moral question and it rises above partisan politics. In 2005, Prime Minister Howard commi7ed to doubling the aid program, and Prime Minister Rudd's commitment to increase aid towards 0.5% of GNI was supported as bipartisan policy by the Coalition from 2007 until recently.
Because of our shared faith, our commitment to compassion and our common humanity, and with a resolute hope that Australia can be a be7er neighbour and more principled actor in the community of nations, we call on you not to proceed with the scheduled cut of $224 million and begin, instead, to restore our commitment to Australian aid.
> Download a .pdf copy of the letter signed by the Church leaders here
> For more information go to http://stoptheclock.org.au/
> [ACNS] 26/04/16 – Australian Christian leaders oppose aid budget cut