ABM Archive Website
THIS WEBSITE CONTAINS ARCHIVE MATERIALS FOR HISTORICAL REFERENCE ONLY
For up-to-date information, including our latest appeals, news, and resources, please visit our current website.
Commonwealth heads of government encouraged to "dream big"
March 20, 2018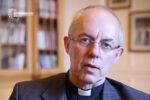 From the Anglican Communion News Service website:
Archbishop Justin Welby urges Commonwealth leaders to have "the courage to dream big"
[ACNS March 19, 2018] The Archbishop of Canterbury Justin Welby has spoken of his hopes that the Commonwealth heads of government will have "the courage to dream big" when they gather in London next month for their biennial meeting. The Commonwealth Heads of Government Meeting (CHOGM) will take place in London and Windsor Castle from 19 – 20 April. In the three days ahead of the meeting, a number of forums will take place at which a number of civil society organisations – including provinces of the Anglican Communion – will take part.
"The great majority of members of the Anglican Communion are also members of the Commonwealth," Archbishop Justin said in a video published by the Commonwealth secretariat. "The Commonwealth is one of those rare international bodies that is both useful and crosses all kinds of cultural and linguistic and historic boundaries.
View the full article on the Anglican Communion News Service website: Archbishop Justin Welby urges Commonwealth leaders to have "the courage to dream big"