ABM Archive Website
THIS WEBSITE CONTAINS ARCHIVE MATERIALS FOR HISTORICAL REFERENCE ONLY
For up-to-date information, including our latest appeals, news, and resources, please visit our current website.
Farewell to the Rev Ken Spreadborough
April 23, 2019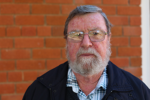 On Wednesday 10 April, 2019, the ABM Brisbane Committee gathered with the Most Reverend Dr Phillip Aspinall, Archbishop of Brisbane, along with past members to farewell the Reverend Ken Spreadborough who had served as Chairperson for eight years. It was also an opportunity to welcome his successor, Bishop Bill Ray.
The gathering, which was part of the monthly committee meeting, was held at the Old Bishopsbourne, at St Francis Theological College in Milton, Queensland.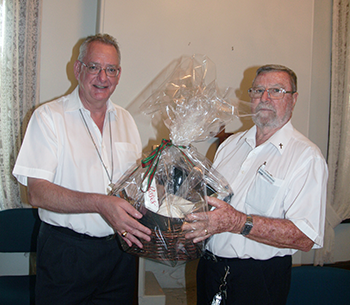 Archbishop Phillip presents a gift to Rev Ken Spreadborough.
© Sarah Gover/ABM 2019.
The Rev Ken Spreadborough first joined the ABM Committee at the end of 2007 and was appointed as Chairperson for a three year term in Feb 2011. Ken was a brilliant Chairperson who not only organised things, but also lead by example. He was involved in all aspects of the committee's work ranging from speaking to parishes, organising the Synod presentations and displays, to supporting mission partners visiting the Diocese.
Ken's interest in ABM started when he was still in high school, joining the Townsville Comrades of St George. Later he transferred to the Cathedral branch when he moved to Brisbane in 1960. Ken worked for four years as a government teacher in Papua New Guinea and spent time visiting ABM missionaries while he was there, sometimes even chartering a small plane to visit Dogura, Popondetta and Oro Bay.
Ken says that a highlight of serving ABM and the Diocese in this way has been working with wonderful people; those on the committee and those he has met at wonderful events such as the annual ABM National Diocesan Representatives conferences.
He told us that he will always cherish his memories of ABM and although he is standing down as Chairperson, his interest and desire to support ABM as and when he can, still remains.
ABM is most grateful for the many years of faithful service which Ken has given, and wishes him well for his retirement. We also extend a very warm welcome to Bishop Bill Ray as the new Chairperson of the ABM Brisbane Committee [Bishop Bill was consecrated a bishop and installed as the 10th Bishop of North Queensland in March 2007, retiring in September, 2018].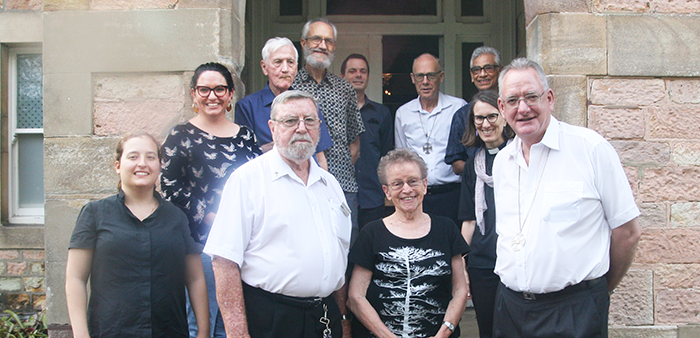 Left to right – Front Row: Rev Julia Van den Bos, Rev Ken Spreadborough, Lynette Keyes, Archbishop Phillip Aspinall; Back Row: Rev Jasmine Dow, Rev Patrick Doulin, Christopher Gehrmann, Rev Clay Middleton, Bishop William (Bill) Ray, Rev Arthur Jayasundera (recently retired committee member) and Rev Bronwyn Pagram.

© Sarah Gover/ABM 2019.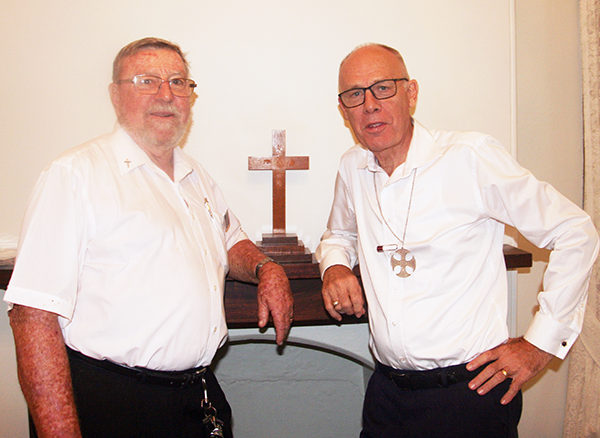 The Rev Ken Spreadborough and Bishop Bill Ray.

© Sarah Gover/ABM 2019.