ABM Archive Website
THIS WEBSITE CONTAINS ARCHIVE MATERIALS FOR HISTORICAL REFERENCE ONLY
For up-to-date information, including our latest appeals, news, and resources, please visit our current website.
ACT Alliance – Action by Churches Together
When choosing to respond to a humanitarian emergency, ABM's preferred arrangement is to work with one of our existing in-country program partners. However, in an emergency where there are either no active partners in the region, or none with the capacity to participate in a response, we will choose to extend support through other agencies that maintain humanitarian relief principles that are consistent with those upheld by ABM.
ACT Alliance is an international coalition of over 140 churches and faith-based organisations in over 100 countries that partner together in responding to humanitarian crises around the world. ACT's diverse network of members represents churches and organisations of varying size and location, allowing for support to be extended on a global scale.
Each year, ACT gathers approximately $1.5 billion in funding through the combined support of its members. These funds are directed towards the three areas of advocacy, development, and humanitarian aid and when needed, allows Alliance members to respond quickly at the time of an emergency.
As an organisation, ACT adheres to the highest level of international humanitarian codes and standards. Its ongoing commitment to meeting the needs of the world's local and global communities is outworked through its ongoing endeavour to respond to humanitarian emergencies and support development.
ABM is presently an observing member in the Alliance and accordingly receives situation reports and general updates on appeals where we have sent funding. We have also been directly involved in strengthening the ACT Alliance Pacific, Australia and New Zealand regional forum (PANZ).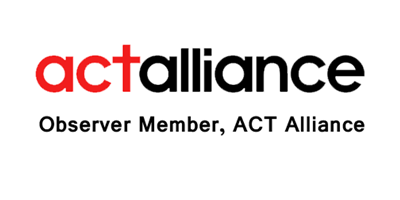 < Back