ABM Archive Website
THIS WEBSITE CONTAINS ARCHIVE MATERIALS FOR HISTORICAL REFERENCE ONLY
For up-to-date information, including our latest appeals, news, and resources, please visit our current website.
Current Humanitarian Emergency Appeals 2016
Please click the "Donate" button to show your support and give to these emergency appeals. You can also click on the headings to find out more about each appeal.
22/02/16 FIJI CYCLONE EMERGENCY APPEAL
ABM is looking to raise $10,000 to support the victims of the cyclone that hit Fiji in February 2016. ABM is in contact with the Anglican Church of Aotearoa, New Zealand and Polynesia (of which the churches in Fiji and Tonga are a part) and also with the Anglican Alliance about the most effective and efficient way to provide the necessary support.
> Please note – this appeal is now closed and we will post an update on the appeal.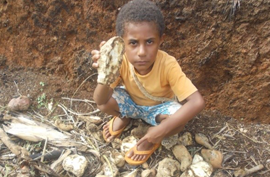 Damaged crops in PNG.
©ACPNG
Among ABM's partner churches in Papua New Guinea (PNG), Solomon Islands and Vanuatu, significant parts of each country have experienced critical water shortages and failed food crops over the last few months due to the El Nino weather conditions prevailing in the region. ABM is working with the Anglican churches as they decide how they can best respond to this growing emergency situation.
Visit the Pacific El Nino Response Emergency Appeal page.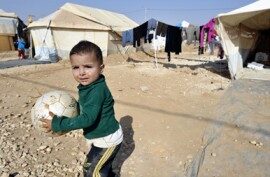 Child © Act Alliance/Paul Jeffrey

ABM originally launched the Syria Emergency Appeal in September 2013 to provide emergency relief to many of the casualties, internally displaced persons and refugees in and around Syria. Due to the worsening humanitarian crisis, a new response was launched earlier this year by ACT Alliance. Through our membership with ACT Alliance, ABM is accepting donations in support of other ACT members in the region who are responding to the ongoing refugee crisis.
Visit the Syria Emergency Appeal page.
< Back