ABM Archive Website
THIS WEBSITE CONTAINS ARCHIVE MATERIALS FOR HISTORICAL REFERENCE ONLY
For up-to-date information, including our latest appeals, news, and resources, please visit our current website.
Launch of ACT Alliance's Climate Justice Campaign
October 29, 2014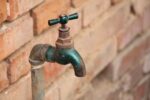 ACT Alliance is a coalition of more than 140 churches and affiliated organisations, including ABM, working together in over 140 countries to create positive and sustainable change in the lives of poor and marginalised people.
ACT Alliance's Climate Justice Campaign 'ACTNOW for Climate Justice' was launched on Friday, October 24, 2014 in Punta Cana at the occasion of the ACT Alliance General Assembly.
Vitumbiko Chinoko, Acting Climate Change Policy and Advocacy Officer, reported, "It was a colourful and great moment as we are taking the climate work of the alliance to another level as we reinforce what is already happening with this global campaign towards 2015."
The campaign launch in Punta Cana, may be viewed on YouTube at this link https://www.youtube.com/watch?v=Y7v1z58gSM8&feature=youtu.be
ABM encourages you to visit the website http://actclimate.org/ where you can sign the online petition to act now for climate justice.
Please share this link with others and be a voice for people whose lives are being directly affected by the dramatic effects of climate change. This includes ABM's Partners around the world in countries such as Kenya, the Philippines and the Solomon Islands.