ABM Archive Website
THIS WEBSITE CONTAINS ARCHIVE MATERIALS FOR HISTORICAL REFERENCE ONLY
For up-to-date information, including our latest appeals, news, and resources, please visit our current website.
Media Statement from Papua New Guinea Council of Churches
March 12, 2018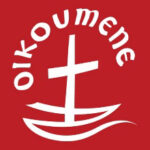 The Papua New Guinea Council of Churches (PNGCC) has released a media statement announcing that the seven mainline churches are working together to support people affected by the recent earthquake.

Churches collaborate to support earthquake affected people
Port Moresby, 8 March 2018
Through the Papua New Guinea Council of Churches (PNGCC), the seven mainline churches are collaborating as one united Christian voice to support people affected by the recent earthquake.
On behalf of our church leaders and our congregations, we offer our deepest sympathy to those families and communities who mourn the loss of loved ones and homes. Please be assured the hearts and prayers of our country are with you through these troubling times.
Church leaders and church work teams are holding regular meetings to coordinate response and recovery efforts under the leadership of the Government of Papua New Guinea. Church-led response centres have been set-up to conduct initial needs assessments, and a whole range of private sector and donor support is being provided to churches in affected areas.
We want to assure communities that this earthquake was an act of nature. Earthquakes are caused by underground tectonic plates that shift and release energy, causing the Earth to shake. Papua New Guinea's location in the 'Ring of Fire' around the edge of the Pacific Ocean means we are vulnerable to frequent earthquakes and volcanic eruptions.
Many people have been traumatised by the earthquake and aftershocks. Natural disasters deeply impact us. People often feel helpless or overwhelmed in the wake of their destruction. It can be tough to know how to cope, or how to help someone who has experienced devastating loss.
We must come together and support each other. Churches can provide affected people with counselling and spiritual support.
In times like these, we look to God and affirm our faith. As described in Psalm 46, faith offers us hope in difficult and challenging times.
"God is our refuge and strength, a very present help in trouble. Therefore we will not fear, though the earth should change, though the mountains shake in the heart of the sea; though its waters roar and foam, though the mountains tremble with its tumult." Psalm 46
We urge all people in affected areas to put aside their differences and work together. Disasters are not about politics, they are about human lives. Relief effort and assistance is for everybody. And we must remember that people who are helping are also affected by the disaster themselves.
Papua New Guinea Council of Churches (PNGCC)
Anglican Church of Papua New Guinea
Baptist Union of Papua New Guinea
Catholic Church
Lutheran Church
The Salvation Army
Seventh Day Adventist
United Church in Papua New Guinea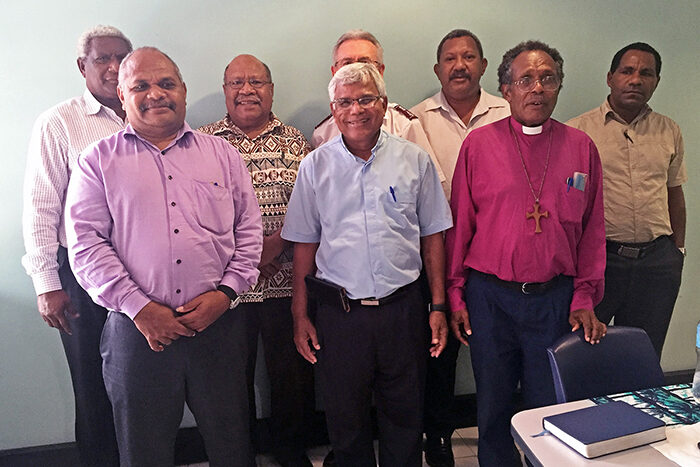 The PNG Council of Churches has brought together leaders from the seven mainline churches to coordinate earthquake response and recovery efforts. © PNGCC
> To donate to ABM's PNG Earthquake Emergency Appeal, visit www.abmission.org/png-earthquake-emergency