ABM Archive Website
THIS WEBSITE CONTAINS ARCHIVE MATERIALS FOR HISTORICAL REFERENCE ONLY
For up-to-date information, including our latest appeals, news, and resources, please visit our current website.
New Bishop for Episcopal Diocese of Northern Luzon
August 10, 2015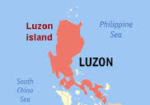 ABM has received the following news from our Partner, the Episcopal Church in the Philippines:
The Most Rev Renato M. Abibico, Prime Bishop and Bishop-in-charge of the Episcopal Diocese of Northern Luzon, announces that The Rev Esteban G. Sabawil, vicar of St John the Evangelist in Nambaran, Tabuk City, was elected as the 4th Bishop of the Diocese at the Special Convention held 29th July 2015. Date of consecration shall be announced later but this may be done during the last week of October, 2015.