ABM Archive Website
THIS WEBSITE CONTAINS ARCHIVE MATERIALS FOR HISTORICAL REFERENCE ONLY
For up-to-date information, including our latest appeals, news, and resources, please visit our current website.
New General Secretary appointed for Anglican Church of Australia
January 14, 2015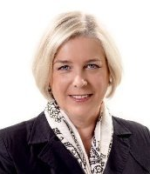 Ms Anne Hywood has been appointed as the next General Secretary of the General Synod. She will commence her new role on 9 February 2015 and succeeds Martin Drevikovsky who served as General Secretary for almost 7 years.
In his announcement to the General Synod Standing Committee, Archbishop Philip Freier, the Primate of the Anglican Church of Australia, said:
"Many of you will know her. Anne comes with a background of experience in both Anglican and corporate environments. Her time as Registrar of Adelaide, Registrar of Grafton and member of General synod, together with other career experiences, will stand her in good stead in preparing to take up this role. In announcing this, I pay tribute to Martin Drevikovsky for his distinguished service in the role. We have been fortunate to have had Martin's leadership and management of General Synod and all its associated affairs and we wish him well for the future."
Ms Hywood currently works as the Project Manager for Mission Shaped Diocesan Structures at the Anglican Diocese of Melbourne.
ABM warmly congratulates Ms Hywood and looks forward to working together with her in the near future.