ABM Archive Website
THIS WEBSITE CONTAINS ARCHIVE MATERIALS FOR HISTORICAL REFERENCE ONLY
For up-to-date information, including our latest appeals, news, and resources, please visit our current website.
Oceania Anglican primates gather in Fiji
March 2, 2018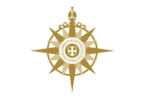 From the Anglican Communion News Service website:

Oceania Anglican primates gather for first of pre-Lambeth Conference regional meetings
[ACNS March 2, 2018] Primates from the four Anglican provinces in the Oceania region gathering for their annual meeting in Fiji today will be joined by the Archbishop of Canterbury, Justin Welby, and the Secretary General of the Anglican Communion, Josiah Idowu-Fearon. The meeting is the first of several regional meetings of Primates being held over the next two years in the run-up to the Lambeth Conference in 2020. The meetings were one of the outcomes of last October's Primates Meeting in Canterbury Cathedral. The primates will also be joined by Phil George, the chief executive of the Lambeth Conference Company, which has been established to run the conference.
The Primates of the Oceania region met for the first time as a regional group in March last year, and agreed to do so annually. They include the two Archbishops of the Anglican Church of Aotearoa, New Zealand and Polynesia, Winston Halapua and Philip Richardson; Archbishop Philip Freier, of the Anglican Church of Australia; Archbishop George Takeli, of the Anglican Church of Melanesia; and Archbishop Allan Migi, of the Anglican Church of Papua New Guinea.
In addition to discussing the forthcoming Lambeth Conference, to which all the bishops of the Anglican Communion are usually invited, the primates will discuss pressing issues in the Oceania region, including climate change and violence against women and children. The Acting Prime Minister of Fiji, Aiyaz Sayed-Khaiyum, will address the primates to report on last November's COP 23 UN climate change summit in Germany.
Archbishop Winston said that one of the purposes of the gathering is for the primates to hear about action already taking place in their respective parts of the South Pacific, and to co-ordinate and unify around that action. On climate change in particular, he said that he longs to get to the place where "we no longer make statements. We say instead: this is the action we will take together."
Tomorrow (Saturday), Archbishop Justin will deliver a public lecture on reconciliation at Holy Trinity Cathedral in Suva. His visit is the first visit to Fiji by an Archbishop of Canterbury in 40 years.