ABM Archive Website
THIS WEBSITE CONTAINS ARCHIVE MATERIALS FOR HISTORICAL REFERENCE ONLY
For up-to-date information, including our latest appeals, news, and resources, please visit our current website.
Pray for the victims of the Martin Place siege
December 16, 2014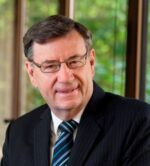 Today the people of Sydney and many others are in shock and mourning as details of the Martin Place siege were released in the media.
17 people were held hostage inside the Lindt Chocolate Cafe in Martin Place on Monday morning. The 16 hour siege ended after 2am this morning when police stormed the cafe and killed the gunman. Two of the hostages were killed and several others injured.
In a statement issued yesterday afternoon, Glenn Davies, the Anglican Archbishop of Sydney (pictured), urged all Christians to pray for the safety of the hostages, police and security forces involved in the siege.
The Archbishop commended the police for their quick response to the situation and said, ""It is alarming when terrorism reaches our shores but that alarm reaches a new height when it occurs in the centre of the city in which so many people live and work."
Archbishop Davies' office has informed that they are in the midst of organising a special service of Hope and Prayer for Sydney tomorrow.
ABM's prayers and thoughts are with the families and friends of the two hostages killed in this tragic event, and others affected by this act of terror.
(Archbishop Glenn Davies' full statement may be viewed on the Sydney Anglicans website – http://sydneyanglicans.net/news/pray-for-the-hostages)