ABM Archive Website
THIS WEBSITE CONTAINS ARCHIVE MATERIALS FOR HISTORICAL REFERENCE ONLY
For up-to-date information, including our latest appeals, news, and resources, please visit our current website.
President's Address at 16th General Synod of the Anglican Church of Australia
July 1, 2014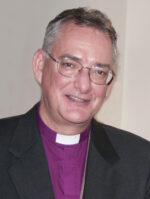 The Most Reverend Dr Phillip Aspinall, Achbishop of Brisbane and Primate of Australia, made an opening address to the 16th General Synod of the Anglican Church of Australia in Adelaide on 30th June 2014.
In his opening address, Archbishop Phillip spoke about the reasons why he had decided to step aside earlier as Primate at the conclusion of General Synod. One of these being the upcoming visit of the Archbishop of Canterbury in August this year.
He touched upon the role of the Primate and on current issues and challenges faced by the Church.
"It is a great honour and privilege to hold the office of Primate though it can be uncomfortable.
Widespread expectations are focused on the office that are not matched by constitutional or canonical powers to deliver results. That often leads to deep disappointment and frustration on the part of church members, lay and ordained, and members of the general public alike."
"The Primate is not the CEO of the Anglican Church of Australia and cannot direct any bishop, priest, deacon or lay person, employee or volunteer outside his or her own diocese. We might understand that, but many within the church and even more looking on from outside do not."
"Similarly the nature of our very weak federation is largely not understood either within the church or outside it. While we refer to ourselves as 'The Anglican Church of Australia' and there is widespread perception in the community of the Anglican Church as a unified, coherent entity, the reality is quite different."
"Every Primate and every General Synod in the life of this Anglican Church of Australia wrestles in one way or another with the unity and diversity of the Church and with its very dispersed authority structure. How do we cohere in the face of diversity and difference and with very weak national offices and instruments?"
Archbishop Phillip concluded his address with questions for all to consider over the course of the next few days of General Synod.
"We're invited to allow space to meet, for deep encounter, and to put aside, as far as within us lies, anything that might undermine that. Can we for a few days listen and truly hear, deepen understanding of each other around issues we face and the mission we undertake with Christ? Can we resist the temptation to rush to decisions without first deeply hearing everyone's voice, until under the Holy Spirit issues are comprehensively clarified in their various dimensions and nuances?"
"Can we conceive of the possibility that spiritual transformation, conversion, might give rise to renewed trust and commitment to live and act together and to imagining new organisational arrangements that strengthen our contribution to Christ's mission? And can we conceive that these things could possibly happen in the course of this General Synod?"
For the Primate's full address, download the .pdf document here.