ABM Archive Website
THIS WEBSITE CONTAINS ARCHIVE MATERIALS FOR HISTORICAL REFERENCE ONLY
For up-to-date information, including our latest appeals, news, and resources, please visit our current website.
Australia: Diocese of North Queensland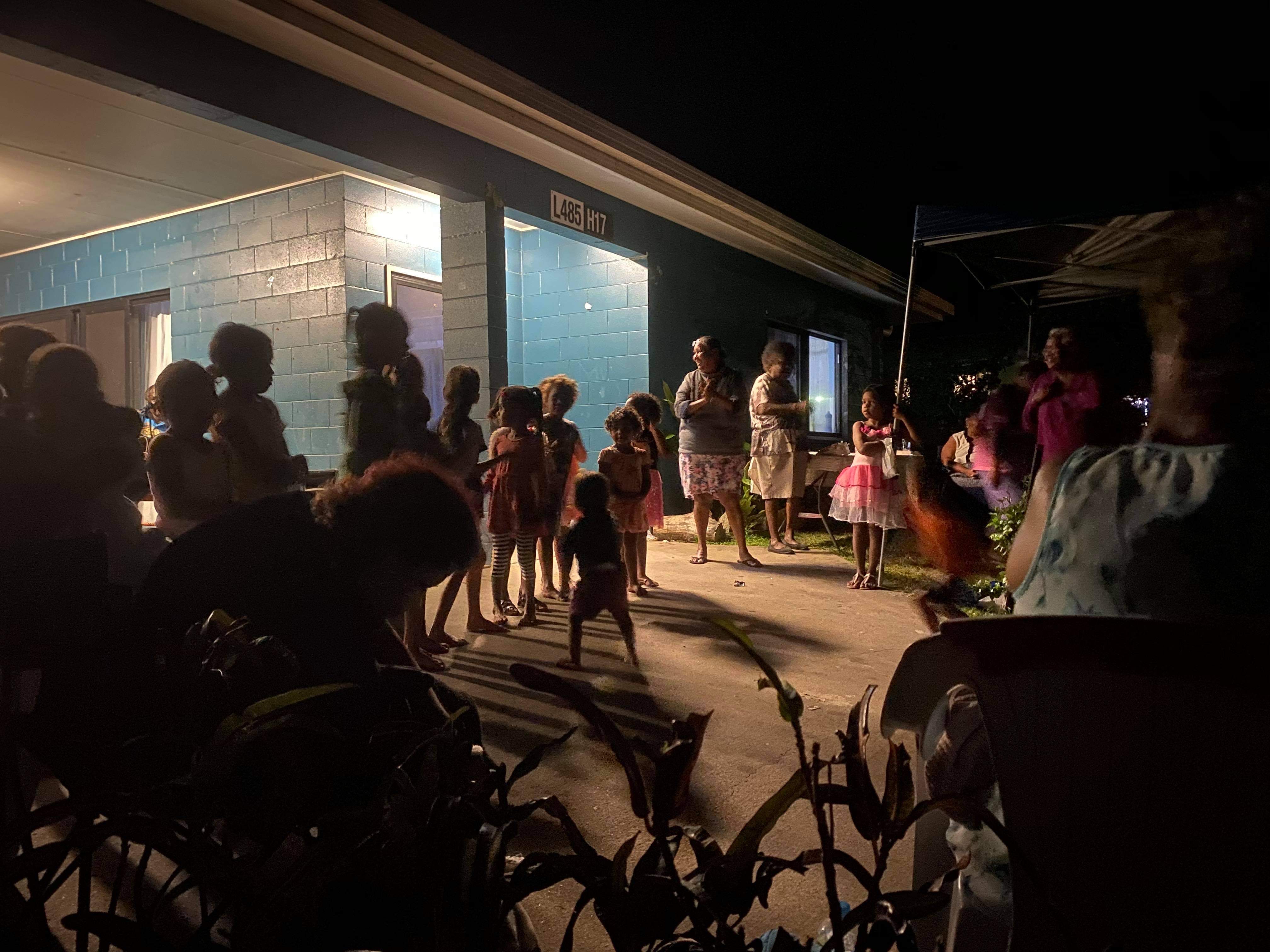 © Rev'd Annette Woods. Used with permission.
The Diocese of North Queensland includes a large number of Aboriginal and Torres Strait Islander communities. Many are remote communities for whom the cost of travel and daily expenses are exorbitant and most Aboriginal and Torres Strait Islander clergy are non-stipended. Of the 50 parishes in the Diocese of North Queensland only 17 have stipended clergy.
Despite these monumental challenges, clergy and lay ministers in these communities are working tirelessly to proclaim the gospel, build community, and provide pastoral care and practical support to their communities. Communities are working to implement missional projects that will raise funds for their communities, as well as meet practical needs. For example, in the Ministry Unit of Kowanyama, ministry is funded through a diocesan store. In Yarrabah, a new project is underway that will include a drop-in centre, op-shop, and cafe.
The Diocese has appointed the Rev'd Annette Woods, Rector of Yarrabah, as Ministry Development Officer to support mission and ministry on the Cape York Peninsula. The role is to support and mentor ministers in Aboriginal communities, especially non-stipended and lay ministers. There is also a training role for those seeking ordination or appointment as a lay minister. At present the Diocese has very few Aboriginal priests and a key part of this role is to raise up Aboriginal leadership.
Your support for this project assists the Diocese of North Queensland with priority Aboriginal and Torres Strait Islander Mission and supports the work of the Ministry Development Officer for the Cape York Peninsula.
» In 2021 the Diocese of North Queensland needs $25,000
HOW TO DONATE

Alternatively, for donations by cheque/money order (made out to the Anglican Board of Mission – Australia), telephone or email, view contact details here. Please don't forget to include the project name and/or code AU007NQ with your payment details.
Gifts to ABM will be applied to the support of project(s) selected. In the unlikely event of the project being oversubscribed or not proceeding to completion, donations will be applied to a similar project to the one(s) selected.
< Back