ABM Archive Website
THIS WEBSITE CONTAINS ARCHIVE MATERIALS FOR HISTORICAL REFERENCE ONLY
For up-to-date information, including our latest appeals, news, and resources, please visit our current website.
Australia: NATSIAC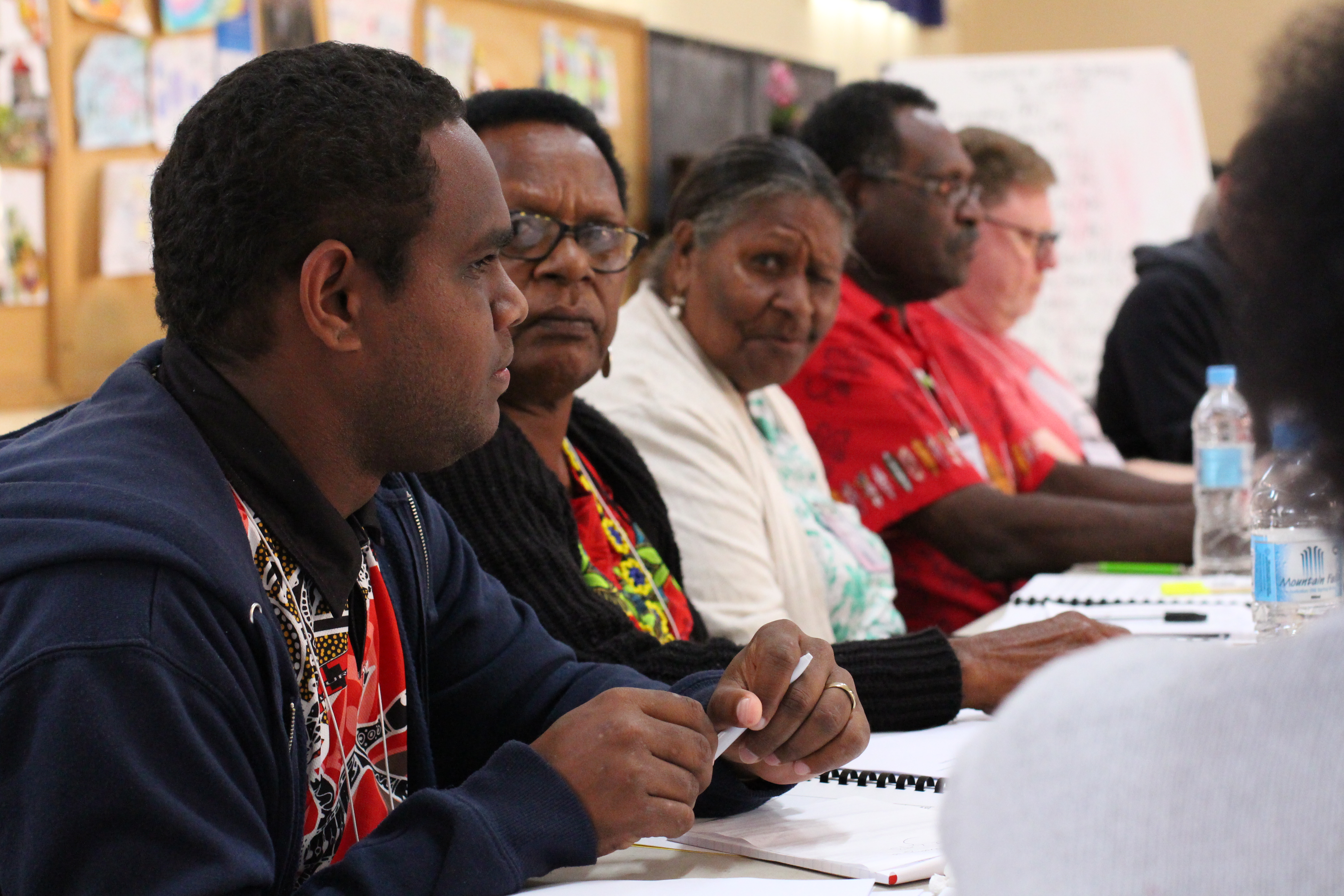 © ABM/Brad Chapman.
NATSIAC's vision is to be the primary voice for Aboriginal and Torres Strait Islander Anglicans, promoting Gospel mission, encouraging ministry and generating resources so that they may walk together with God and the wider church.
NATSIAC (The National Aboriginal and Torres Strait Islander Anglican Council) is an official body of the Anglican Church of Australia with representatives from across the national church working together on issues that are important to Aboriginal and Torres Strait Islander Anglicans.
NATSIAC members are immersed in Indigenous ministry. From their own experience and accumulated wisdom, they guide the wider church on Aboriginal and Torres Strait Islander matters.
Although postponed last year due to COVID-19, the annual NATSIAC Gathering is an important coming together of Aboriginal and Torres Strait Islander leaders from across the Australian church. The Gathering is a place of mutual support, refreshment, collective discernment and a prophetic wellspring that enriches our understanding of how God is at work in this land.
Funds received for this project are passed on to NATSIAC to assist in the accomplishment of their vision.
»In 2021 NATSIAC needs$ $12,500
HOW TO DONATE

Alternatively, for donations by cheque/money order (made out to the Anglican Board of Mission – Australia), telephone or email, view contact details here. Please don't forget to include the project name and/or code AU019NA with your payment details.
Gifts to ABM will be applied to the support of project(s) selected. In the unlikely event of the project being oversubscribed or not proceeding to completion, donations will be applied to a similar project to the one(s) selected.
< Back