ABM Archive Website
THIS WEBSITE CONTAINS ARCHIVE MATERIALS FOR HISTORICAL REFERENCE ONLY
For up-to-date information, including our latest appeals, news, and resources, please visit our current website.
Australia: Walkabout Ministries – The Rev Gloria Shipp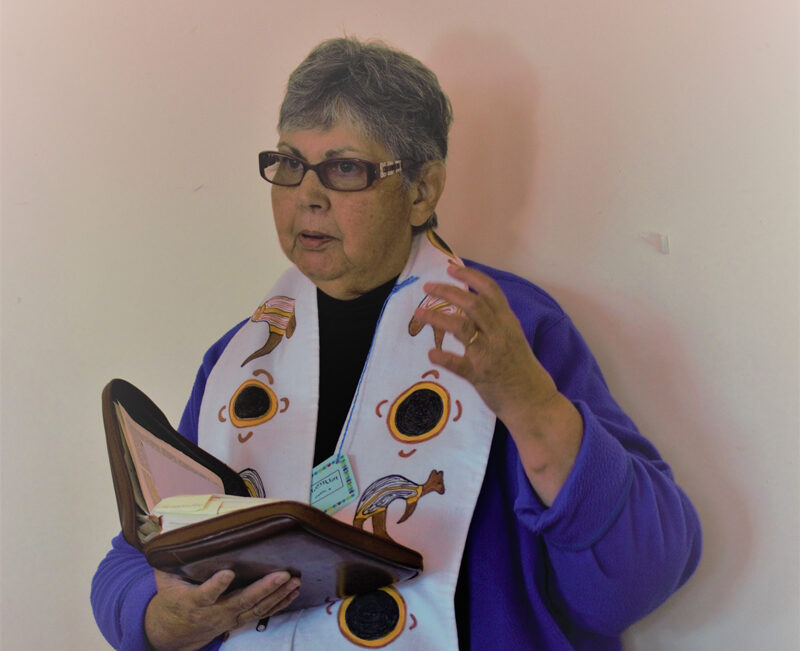 © Walkabout Ministries. Used with permission.
Walkabout Ministries is the way that the Reverend Gloria Shipp continues to be a pioneer for Aboriginal ministry in the Anglican Church of Australia. The first Aboriginal woman to be ordained a priest in 1996, Gloria has spent her ministry bridging cultures and demonstrating Christ's love and concern to communities in Dubbo, NSW.
Although COVID-19 has meant Gloria has retired from her role as a Juvenile Justice Chaplain, she continues to run a busy schedule of events which include a Women's Camp, weekly Elders Group, Reconciliation luncheon, Women of the Bible afternoons, a Christian rally in Dubbo and outreach trips, as well as baptisms, weddings and funerals.
Your support for this project provides a small stipend for Gloria, some administrative assistance, and supplies for the various activities.
» In 2021 Walkabout Ministries needs $25,000
PROJECT UPDATE
January 2021 – Despite the COVID-19 restrictions, the Reverend Gloria Shipp has been busily pursuing her ministry of encouragement, connection and hospitality among Elders, children, families of her local community. Read more
HOW TO DONATE

Alternatively, for donations by cheque/money order (made out to the Anglican Board of Mission – Australia), telephone or email, view contact details here. Please don't forget to include the project name and/or code AU005DB with your payment details.
Gifts to ABM will be applied to the support of project(s) selected. In the unlikely event of the project being oversubscribed or not proceeding to completion, donations will be applied to a similar project to the one(s) selected.
< Back