ABM Archive Website
THIS WEBSITE CONTAINS ARCHIVE MATERIALS FOR HISTORICAL REFERENCE ONLY
For up-to-date information, including our latest appeals, news, and resources, please visit our current website.
Australia: Wontulp-Bi-Buya College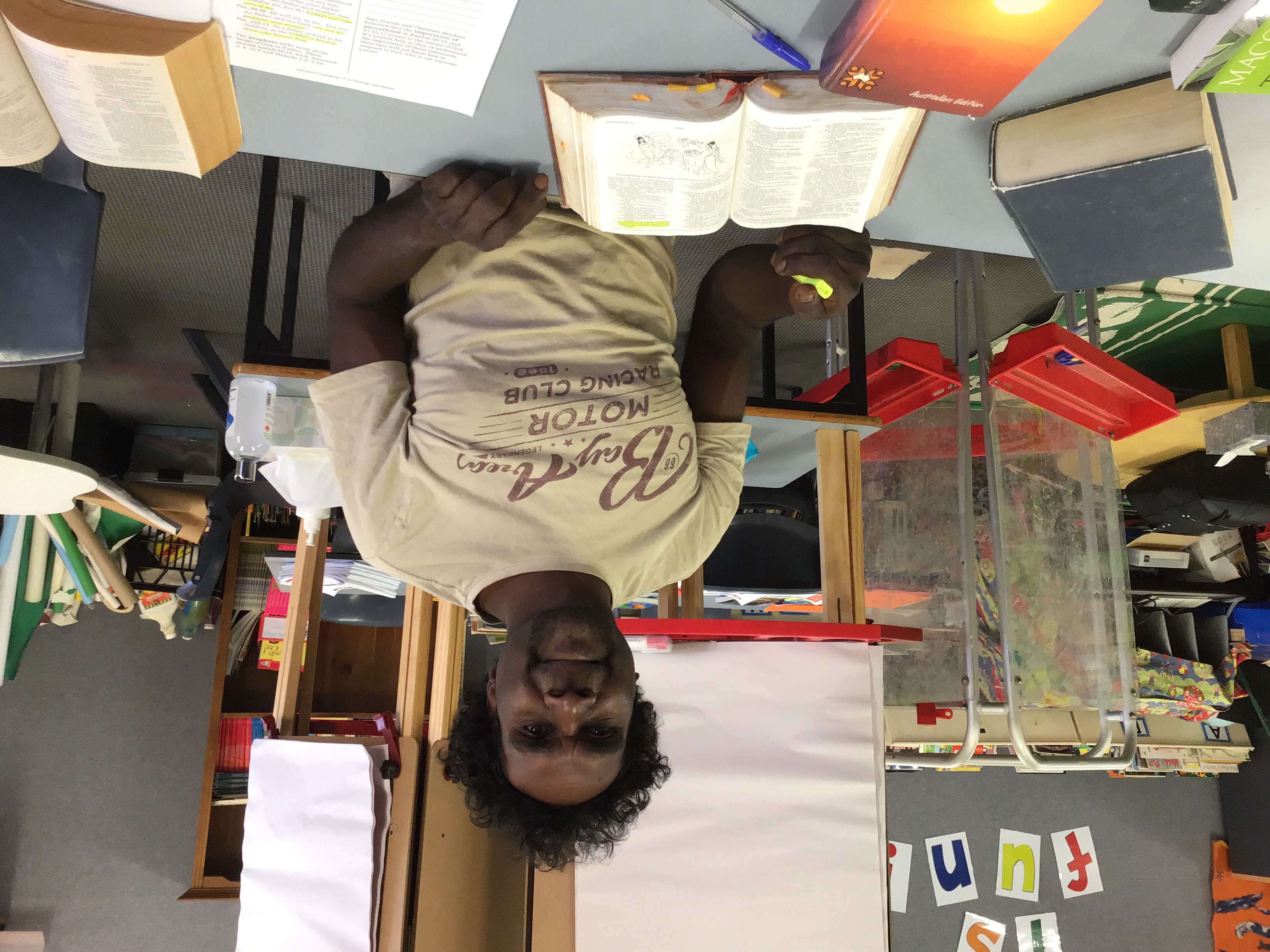 © Wontulp Bi-Buya College. Used with permission.
The main purpose of Wontulp-Bi-Buya College is to support the development of Aboriginal and Torres Strait Islander church and community leaders through study programs leading to awards in theology, suicide prevention, addictions management and community development.
COVID-19 has brought about changes to the way Wontulp courses are delivered. All face to face teaching had to cease and the college was presented with the challenge of delivering appropriate remote learning opportunities to 131 students spread across Australia.
Many students live in remote communities where there is little access to internet or computers. The small hard-working team of staff rose to the challenge and have been supporting all their students through a multi-stage plan to see every person have access to teaching support and materials needed. This included the move to online course delivery, regional visits by staff to provide training (where permitted), and the provision of college-owned devices that can be loaned out to students. In 2021 the college will continue in this mode of operation and needs your support to do so.
Wontulp-Bi-Buya owns no buildings and operates from a converted church hall in Cairns. College principal, the Rev'd Canon Victor Joseph, is an important theological leader in the Anglican Church of Australia and leads the college with much enthusiasm and vision.
Please support Wontulp-Bi-Buya College in equipping Aboriginal and Torres Strait Islander church and community leaders.
» In 2021 the Wontulp-Bi-Buya College project needs $62,500 (tax-deductible)
HOW TO DONATE

Alternatively, for donations by cheque/money order (made out to the Anglican Board of Mission – Australia), telephone or email, view contact details here. Please don't forget to include the project name and/or code AU016WB with your payment details.
Gifts to ABM will be applied to the support of project(s) selected. In the unlikely event of the project being oversubscribed or not proceeding to completion, donations will be applied to a similar project to the one(s) selected.
< Back