ABM Archive Website
THIS WEBSITE CONTAINS ARCHIVE MATERIALS FOR HISTORICAL REFERENCE ONLY
For up-to-date information, including our latest appeals, news, and resources, please visit our current website.
Filipinos bounce back after Cyclone Mangkhut and Mindanao Earthquake
Filipinos live in a land that is struck frequently by earthquakes and cyclones, so they learn to deal with hardship. But it's still comforting to know that Australians care.

The Mindanao Earthquake, Oct 2019
Analy Domin, from the B'laan indigenous tribe still recalls in vivid detail her experience when a 6.5 magnitude earthquake hit her community in Sitio Limonso, Davao del Sur, in October 2019. With her husband, her two children and other members of her tribe, she struggled over many hills and past many landslide areas to find safety. Having nothing but the clothes they were wearing, they had to walk for 7 long hours in order reach to an evacuation centre.
"When we arrived here, we had to sleep in the open area. We had to maximize whatever wood, plastic, and cartons we could collect for a makeshift shelter."
While waiting to go back to their ancestral lands, Analy's people received food, soap, cooking oil and other basic necessities through ABM's partner, IFI-VIMROD. In total, 2125 men, women, boys and girls received assistance from VIMROD during this difficult period.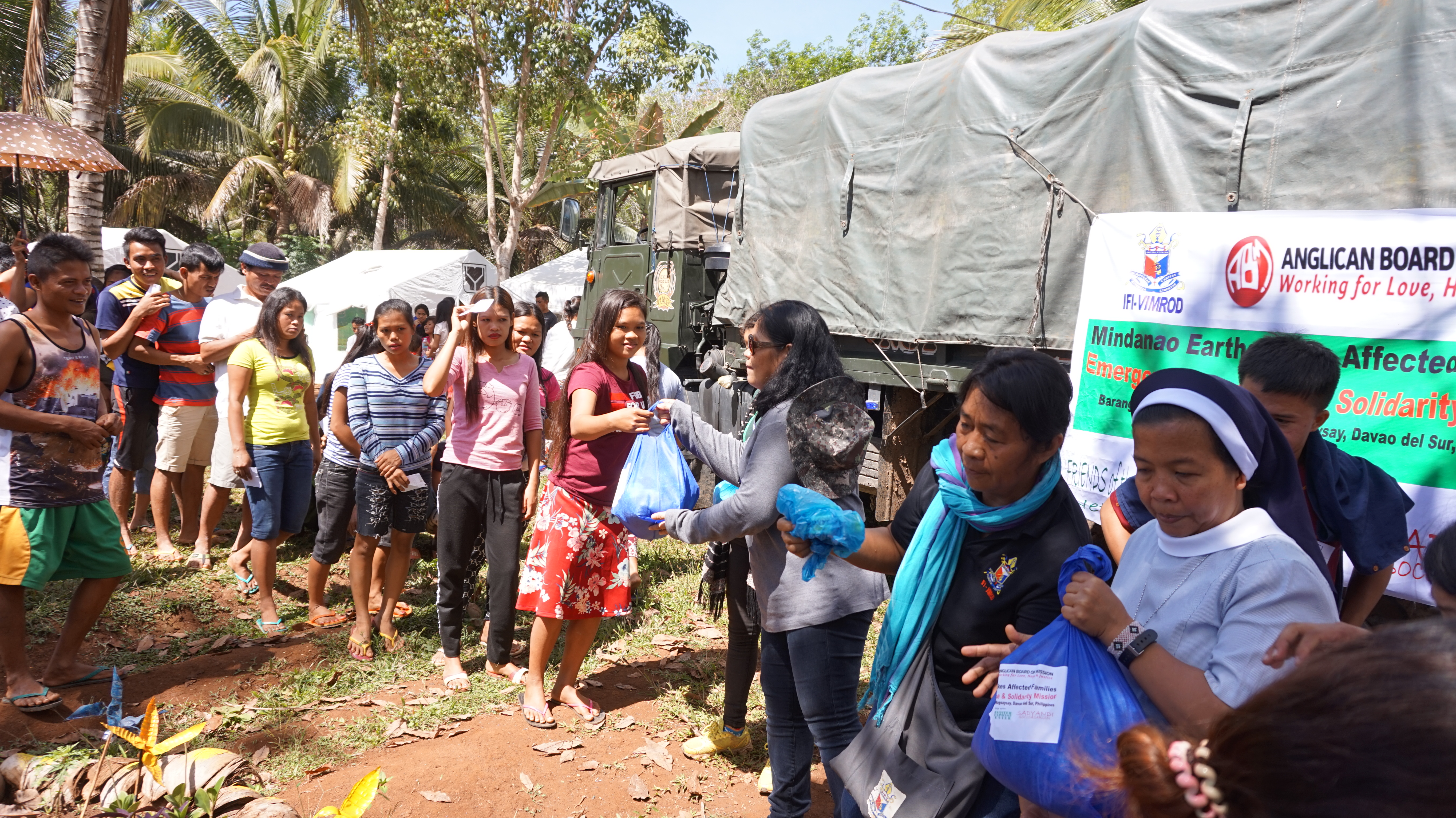 People queue for relief after the Mindanao Earthquake. © IFI-VIMROD.
Cyclone Mangkhut (Typhoon Ompong), Sept 2018
Further north, the people of Cagayan province and Ilocos Norte in Northern Luzon had just recovered from another natural disaster: Cyclone Mangkhut. Another ABM partner, E-CARE, was on hand to help. E-CARE's assistance had a longer-term focus, providing farmers with recyclable cash grants to rehabilitate their homes and livelihoods.
2,375 households affected by the cyclone accessed cash grants to purchase tents, household utensils, blankets, farm tools and solar flashlights. This was a revolving grant scheme but E-CARE uses the word 'grant back' instead of 'repay' because the borrowers did not repay the original lender but instead chose other communities to 'grant back' to, so that the funds were 'recycled' to future borrowers. Indeed, E-CARE reported that by July 2019, the communities had fully granted back all borrowed funds, allowing a second round of borrowing to occur.
Through this 'granting back' approach, the people of Cagayan province and Ilocos Norte in Northern Luzon were able to draw extra value from the ABM funds and take ownership of their own recovery from Cyclone Mangkhut.
ABM thanks our supporters for their contributions to the Mindanao Earthquake and Cyclone Mangkhut responses in the Philippines. And we express our respect to the staff at IFI-VIMROD and ECARE and the disaster-affected communities for the fine organisation and resilience they showed.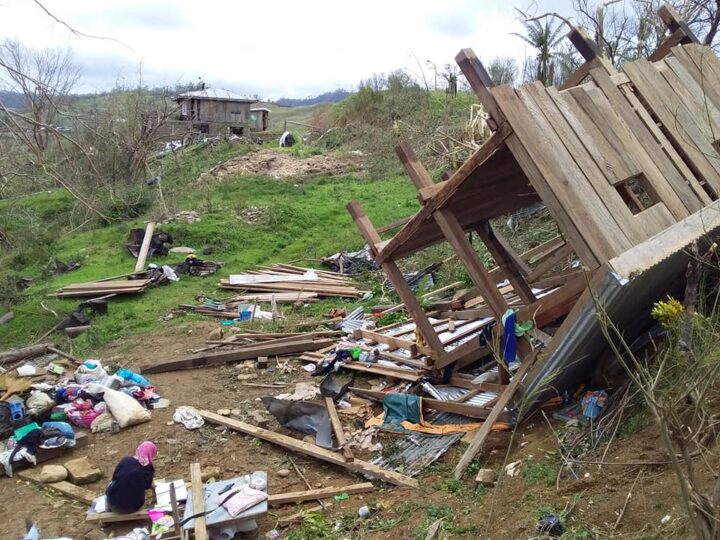 Houses in Baggao municipality destroyed by Cyclone Mangkhut in Northern Luzon. © E-CARE.