ABM Archive Website
THIS WEBSITE CONTAINS ARCHIVE MATERIALS FOR HISTORICAL REFERENCE ONLY
For up-to-date information, including our latest appeals, news, and resources, please visit our current website.
RECOVERING FROM LAST SUMMER'S BUSHFIRES PART 1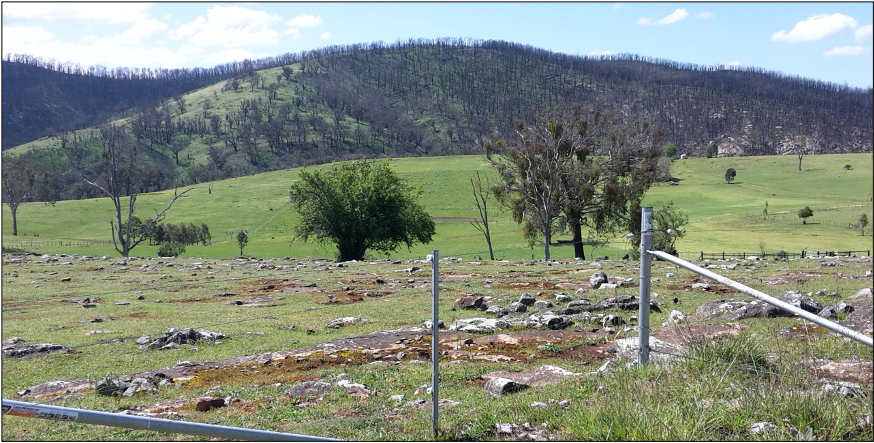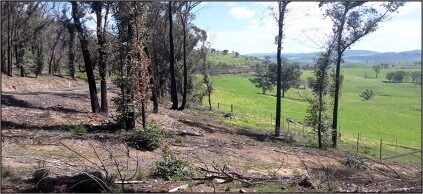 New fencing can be seen in both of these photos taken after recovery from the bushfires at Buchan.
After the terrible bushfires of last summer, ABM received several generous donations for the Australian Anglican Church's response.
We reported in July on funds ABM sent to Anglicare to assist affected people in south eastern New South Wales. Now you can read how ABM's bushfire funds were used by the Diocese of Gippsland to support affected people in East Gippsland.
This report is based on information provided by the Rev'd Catherine Turnbull about support provided in Buchan and Clifton Creek.
Rev'd Catherine notes:
Many houses were lost in Buchan and tragically, one life. The people of Buchan are very resilient and have dealt with fire before, however this fire was different. It was so much more intense with greater personal loss. The town is famous for its limestone caves and is a great tourist attraction within East Gippsland. The fires meant the whole of the summer/autumn season was cancelled and the tourists asked to stay away. Then COVID-19 came along and further, longer restrictions were put in place. The towns businesses have struggled to survive with the local business owners also suffering from personal loss due to the fires. One couple who run a business in town lost their house in the fires.
Dale's case came to the attention of the diocese. He had just finished converting much of his cattle fencing to sheep fencing when the fires destroyed it all. But had been too embarrassed to ask for help in building new fences.
In distributing the funds, the Diocese of Gippsland worked through case managers, community leaders and local parishes.
Rev'd Catherine says, "Dale expressed his gratitude towards those who originally donated the money to ABM and hopes they realise what a great help their donation has been to people like himself. He was quite overwhelmed to receive such assistance."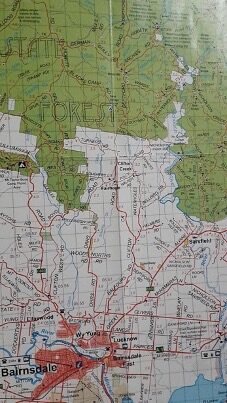 Clifton Creek, about 20km north of Bairnsdale, was hit early in that terrible bushfire season. Again, many small farmers had lost fencing as a result.
Rev'd Catherine told us about Rowan:
Rowan was in great need for a replacement boundary fence, but up to now was not willing to accept any help. Thanks to the work of the community recovery leader, we managed to get him to agree to accept some fencing material for his front boundary fence. We offered more than he agreed to accept. He was too embarrassed to 'take all the money on offer when others were also in need.' This is quite typical of a lot of people so traumatised by the fires. They have never had to accept help from anyone before and it is hard for them to come to terms with the fact that they do need help. It is really important sometimes to simply spend time with someone to really see the need and then have them trust you enough that they are willing to accept some help.
Jodie is another Clifton Creek farmer who received assistance from the ABM funds. She requested a solar-powered unit which would help keep her different animals separated until such time as she could organise for fencing to be installed.
Rev'd Catherine was particularly grateful to Elders at Bairnsdale who provided all the fencing material and were able to keep prices to a minimum, often not charging at all for delivery of materials.
Next month, you can read how the Diocese of Gippsland used ABM's Bushfire Appeal funds to support people in the communities of Goongerah, Timbarra and Waiwera.