ABM Archive Website
THIS WEBSITE CONTAINS ARCHIVE MATERIALS FOR HISTORICAL REFERENCE ONLY
For up-to-date information, including our latest appeals, news, and resources, please visit our current website.
Encounter Program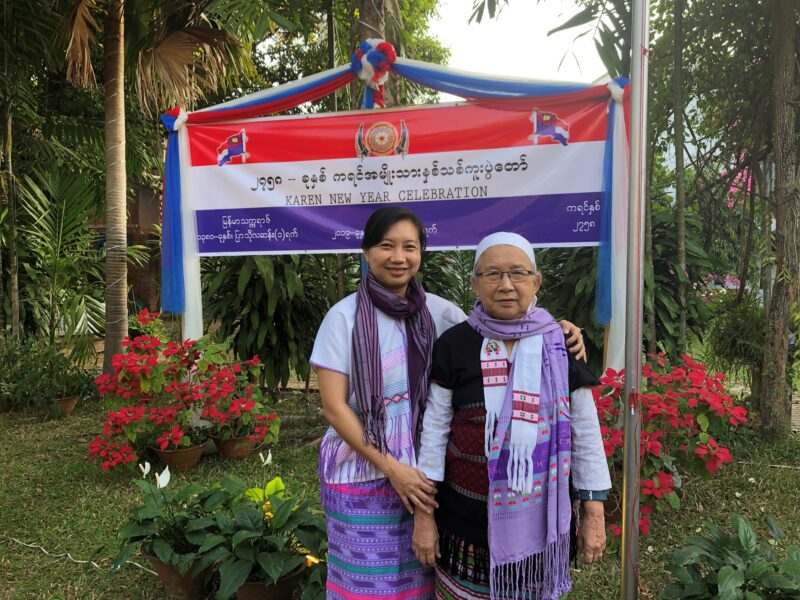 © Church of the Province of Myanmar. Used with permission..
A Myanmar encounter in Melbourne:
Nant Hnin Hnin Aye Nant Hnin Hnin Aye (known as Snow because her middle name means "Snow" in Burmese) has recently returned to Myanmar after spending three and a half years studying for a higher degree in theology at Melbourne's Trinity College, as part of ABM's Encounter Program.
Snow says, "I am a New Testament lecturer at Holy Cross Theological College in Yangon".
Snow's research has focussed on the Gospel of St Matthew and the life of the early Christian community as it separated itself from first-century Judaism. She hopes to make a contribution to the ever-increasing output of Asian theologians.
The church that Snow comes from is small but vigorous. Snow says that Anglicanism "is the third-largest Christian denomination in Myanmar. There are approximately 65,000 Anglicans living in six dioceses."
She adds: "I am so impressed by how the Anglican Church of Australia responds immediately to current issues, both global and local, and raises its voice for the sake of the least in the community."
Learning about new cultures and perspectives has been a part of the Encounter Program for Snow: "Coming out from my country and studying in Melbourne has been the biggest challenge of my life – being away from my parents for three and a half years. The most difficult part of my life was when my father died in 2018. I was devasted by his sudden death… It has been a good thing to have a supportive community in Trinity, friends from the local Karen community and a small group family, who have all encouraged me not to lose motivation and to move forward.
"I would like to express a heart-felt thank you to ABM and Trinity who have generously supported me, both in financial and spiritual terms, throughout this journey…I never imagined I'd be able to do this, but by the grace of God I have had this opportunity.
"May God continue to bless ABM's ministry."
ABM's Encounter Program brings staff (lay or clergy) from overseas Anglican partner churches to spend time either in Australia working on their own learning goals or with another Anglican church partner, learning from them. Although COVID-19 has paused the Encounter visits, we plan to send one or two students from Papua New Guinea to study for degrees at St Andrew's Seminary in Manila as soon as safe travel is possible again.
By donating to ABM's Encounter Program, you join with others who want to provide life-changing opportunities for staff from overseas Anglican partner churches. Or your own life might be changed by encountering a visitor here in Australia.
» In 2021 the Encounter Program needs $6,300
HOW TO DONATE

Alternatively, for donations by cheque/money order (made out to the Anglican Board of Mission – Australia), telephone or email, view contact details here. Please don't forget to include the project name and/or code AU012EP with your payment details.
Gifts to ABM will be applied to the support of project(s) selected. In the unlikely event of the project being oversubscribed or not proceeding to completion, donations will be applied to a similar project to the one(s) selected.