ABM Archive Website
THIS WEBSITE CONTAINS ARCHIVE MATERIALS FOR HISTORICAL REFERENCE ONLY
For up-to-date information, including our latest appeals, news, and resources, please visit our current website.
PROJECT UPDATE: KENYA LIVELIHOOD IMPROVEMENT PROJECT
November, 2021
Veronicah's story
"For the last two rain seasons, I did not harvest anything apart from cow-pea leaves which, after a month, started to turn yellow due to lack of water'', says Veronicah from Kiangini Location in Eastern Kenya.
"Actually, I personally thought that nothing can be done in our area to generate lots of income. In Kiangini, we experience depressed rainfall. And especially now with the climate change issues, the rains are unpredictable."
Veronicah, who is married with three children, is a member of Umiisyo Wa Iiani self-help group. This group is part of Kiangini Development Organisation, which is supported by ABM through our partner, ADSE. ADSE provided training in Village Savings and Loaning schemes, good agricultural farming practices and… mat-making!
"Village savings and loaning schemes (VSL) have been a strong way for us women to survive"
In Veronicah's words, "By saving, we are now able to access loans monthly. The VSL scheme is really good as we save and borrow amongst ourselves, we are able to trust each other. Early this year, I took a loan of 5,250 Kenya shillings (about $65) to start a small business of selling vegetables and fruit to the community members by doing door-to-door services. I repaid the loan and got another one of 7,300 shillings (about $88) which boosted the business. The profit I get helps me support my husband in paying school fees, buying household items and knitting thread for the mats.''
About the mat-making, Veronicah says, "We had only seen these mats in the supermarkets when we visited urban areas. Little did we know that we will one day get knowledge on how to make them. Now, mat-making is the main source of income for my family. Since we were trained, I have made 19 mats worth a total of 24,700 shillings (about $290). Our local community buys these mats. They are interested to have their homes looking beautiful. The orders keep on coming, like almost every week I have a new order to make mats!"
Veronicah is secretary of Umiisyo Wa Iiani self-help group, and she and the other 12 members were trained in mat-making as an income generating activity using locally-available materials like sacks, knitting thread and crotchet hooks.
In the first two months since the group was trained they have sold 53 mats worth 69,400 shillings (about $832).
Veronicah and her group plan to approach nearby supermarkets regarding a possible tender to supply their mats. If successful, this will ensure a continuous and reliable market for these wonderful mats.
ABM would like to thank Veronicah for sharing her story. We would also like to thank ABM's supporters, and our partner, Anglican Development Services, Eastern.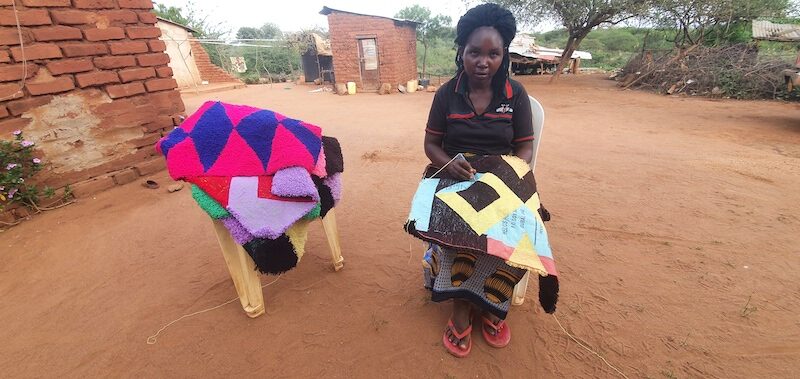 Veronicah crochets one of her best-selling mats. © ADSE. Used with permission.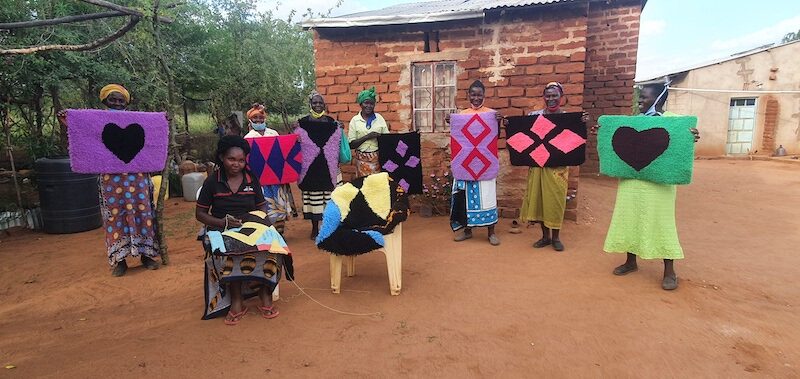 Members of the Umiisyo Wa Iiani self-group show off their newly-made mats. © ADSE. Used with permission.


ABM acknowledges the support of the Australian Government through the Australian NGO Cooperation Program (ANCP).