ABM Archive Website
THIS WEBSITE CONTAINS ARCHIVE MATERIALS FOR HISTORICAL REFERENCE ONLY
For up-to-date information, including our latest appeals, news, and resources, please visit our current website.
Kenya: Catechesis of the Good Shepherd update
January 2017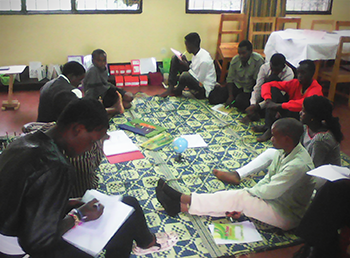 Group work at the Catechesis of the Good Shepherd training
in Rwanda.

© CGS, 2016. Used with permission
The Kenya Association for the Catechesis of the Good Shepherd (CGS) recently held a training course in the Butare Diocese of Rwanda. This training was the second installment for 10 new teachers there, who had all attended the initial round earlier in 2016.
However, such is the demand for this program in Rwanda, 6 additional trainees asked to attend! The growing popularity of the Catechesis of the Good Shepherd is spreading to many other Christian churches, including the Assemblies of God, the Living Church, and the El Shadai Revival.
Bishop Nathan of St. Paul's Anglican Cathedral, where the training was held, is one of the biggest supporters of the program in the region. He provided the training space free-of-charge, and asked to be trained as a Formation leader along with the other attendees.
At the conclusion of the workshop, the Bishop expressed appreciation for the trainers, the Kenya Association and sponsors from Australia. He encouraged all present to go and implement what they had learned, to assist the younger generation of Rwandans to fall in love with Christ Jesus.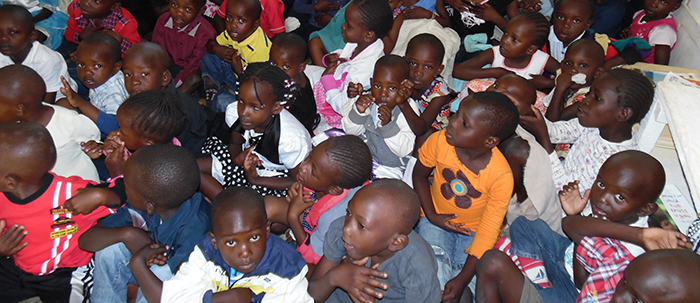 Many children now attend the Catechesis of the Good Shepherd program throughout Sub-Saharan Africa.

© CGS, 2016. Used with permission