ABM Archive Website
THIS WEBSITE CONTAINS ARCHIVE MATERIALS FOR HISTORICAL REFERENCE ONLY
For up-to-date information, including our latest appeals, news, and resources, please visit our current website.
Myanmar: Church Capacity Building
This program aims to enhance the church's capacity to deliver sustainable community development initiatives at both provincial and diocesan levels in the Church of the Province of Myanmar (CPM).
In February 2014, an historic event for the Church in Myanmar was marked by the first roundtable with overseas partners. Prior to this, the Archbishop, the Bishops, Provincial Secretaries and Development
Personnel of the CPM had travelled in 2013 to ABM's Partner in the Philippines to work on a Strategic Development Plan, and to experience first-hand the excellent community development work of the Episcopal Church there.
The February Roundtable brought together many overseas partners and local participants and affirmed the church's three year strategic and business plans for its development program.
ABM continues to support the Church Capacity Building of the CPM and the next phase of this process which is to operationalise the plans. ABM is committed to supporting a stable and professional development program structure from the provincial to the diocesan level, and helping to ensure that the structure is sustainable in the longer-term.
Your support of this tax-deductible project will enable this sustainability and strategic growth.
MM001CE – Church Capacity Building needs $47,000 in 2015
| | |
| --- | --- |
| | This project receives partial funding from the Australian Government. |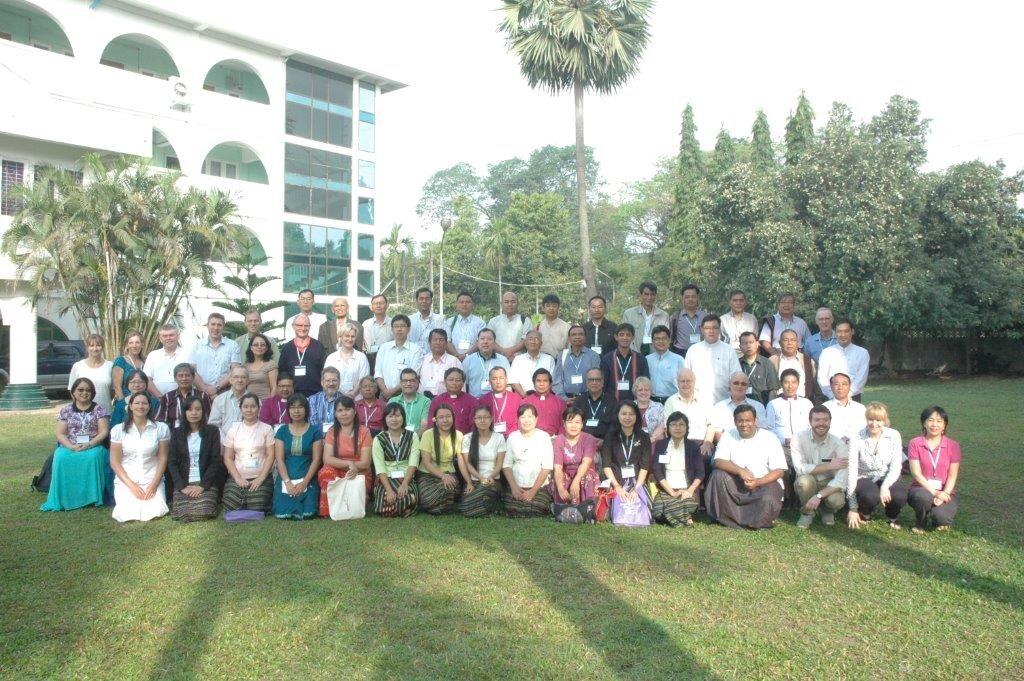 Participants of the Development Partners Roundtable held in February 2014.
HOW TO DONATE
You can make an online donation to this project by selecting Myanmar: Church Capacity Building from the full project list.
Alternatively, for donations by cheque/money order (made out to the Anglican Board of Mission – Australia), telephone or email, view contact details here. Please don't forget to include the project name and/or code with your payment details.