ABM Archive Website
THIS WEBSITE CONTAINS ARCHIVE MATERIALS FOR HISTORICAL REFERENCE ONLY
For up-to-date information, including our latest appeals, news, and resources, please visit our current website.
Myanmar: Education update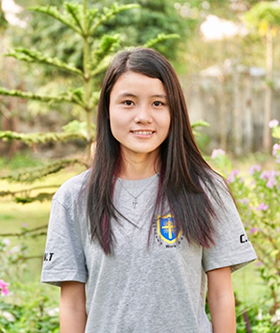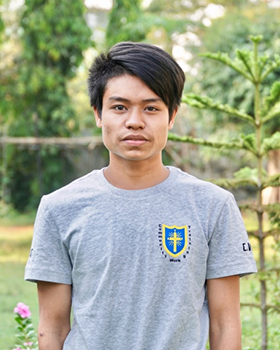 "I will aim to have my own business and then I will
serve the Lord as a priest after joining theological
school. I have learnt social communicative skills
and development works through this training.
And I will try to contribute them for the develop-
ment of my local community and village."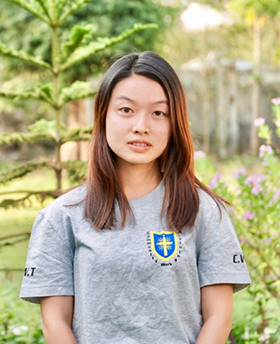 Cynthia Theint Thinzar Win (19yrs), Yangon Diocese.

"I want to participate in volunteering works and
to become a successful business person. I also
wish to serve in the church. I have begun to now
understand my life purpose. And through the
skills I've learnt, I am better able to manage
myself and budget my money. I have learnt
many things in this training, which I wish to
share with my community through volunteering."
June 2017
In February and March of 2017, the Church of the Province of Myanmar again held the Community Work Training course for young people. A total of 25 trainees from six dioceses participated in the course, and were guided by the foundation scripture:
"In everything do to others as you would have them do to you; for this is the law and the prophets." – Matthew 7:12
The students received comprehensive instruction from various professional and theological lecturers, equipping them with vital knowledge for life. The topics included:
1. English Elementary Course
2. Anglican Spirituality Course
3. Mapping Community
4. Youth and Development
5. Public Speaking Skills
6. Personal Hygiene
7. Facilitation Skills
8. Human Right and Human Dignity
9. Job Performance
10. Gender awareness
11. Management
12. What is Evangelism?
13. Moral Lessons
14. Basic Accounting
15. Basic Tourism
16. Critical Thinking
17. Community Development
18. Life Skills
Sa Htet Aung Thu, Department Head for the Anglican Young People's Association, commented;
"The Community Work Training 2017 was very effective, beneficial and fruitful. I realized that the trainees apply the lessons that they learnt. They learn to help each other, have compassion on human beings, and give their full services to their community and church.
"[The trainees] actively participated in the lessons, gave services in the dining room and, they have improved their self-confidence, interpersonal skill and personalities. They learnt to know what important things are to do in their future. [At the] home for the aged, they learnt a lot about social work. After the training, they went to a very difficult place within Taungoo Diocese to assist communities there. They get new and valuable experiences from travelling."
ABM would like to thank everyone who supported the Myanmar Education project. Although Myanmar has made some impressive gains in education since 1990, the number of school years the average person completes is just 4.7*, among the lowest in the world. For teenagers, enrollment in secondary school stands at 51%, with many families unable to support their children into further education. Training courses like the one facilitated through the Myanmar Education project are vital for helping young people get the very best start possible in life.
*http://hdr.undp.org/sites/all/themes/hdr_theme/country-notes/MMR.pdf