ABM Archive Website
THIS WEBSITE CONTAINS ARCHIVE MATERIALS FOR HISTORICAL REFERENCE ONLY
For up-to-date information, including our latest appeals, news, and resources, please visit our current website.
Myanmar: Integrated Water, Sanitation and Hygiene (WASH) Project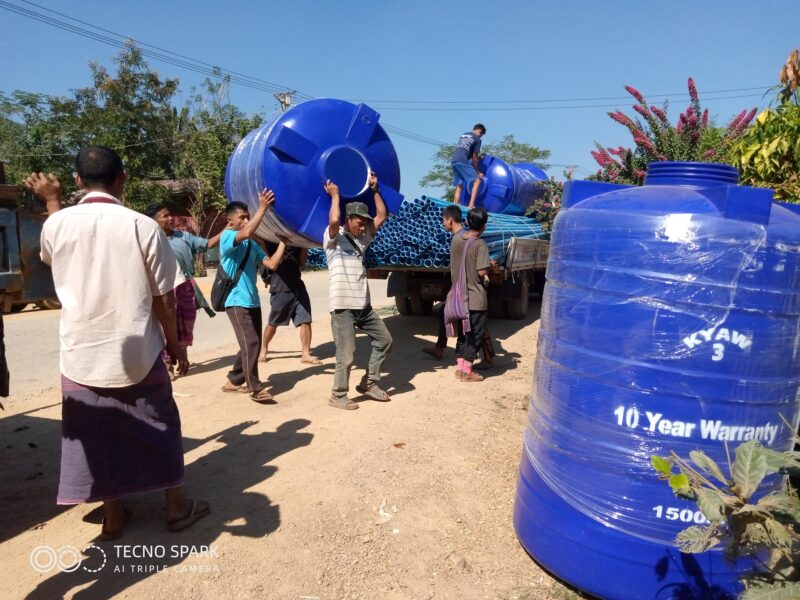 © The Church of the Province of Myanmar. Used with permission.
You can help provide clean water
Having easy access to enough water will have a huge impact on the well-being and livelihoods of people in seven villages across Myanmar this coming year.
For some villages, there is year-long availability of fresh water, but it is located a considerable distance from the village and needs to be piped down to where people live. In other villages a well needs to be dug to access underground water. In another, the ground water has become inundated with sea water, and thus a concrete rainwater tank has been selected as the means of obtaining fresh water.
Often people have to pay a water-carrying business a fee to bring water long distances to their homes. If they can't afford the fee, then they need to collect it themselves, often taking many hours.
Some of the villages experience additional challenges such as the presence of armed conflict in the area, which can prevent free movement of people and equipment. In such cases, they have to wait until the conflict subsides before completing the water project.
Last year ABM's partner, the Church of the Province of Myanmar, carried out a total of eight Water, Sanitation and Hygiene (WASH) projects with support from ABM: from Chin State in the country's far west, to the Ayeyarwady River, to Mandalay in the centre, to Kachin State in the north and Kayin State in the south, near the Thai border.
More than 2000 villagers benefitted.
In Chin State, the village of Phong Phaing comprises 23 families (106 people). The people there are traditional hillside cultivators. Prior to the project, it would take 30 minutes for a woman or child to walk to a stream to get a small bucket of water, but this water was not always clean. So, the villagers formed a water committee, did some research, and found it was possible to pipe clean water using a gravity feed down to the village
from the stream's source in a forest, some four kilometres away. The pipes were then ordered, and people were trained in hygiene and sanitation, and in environmental conservation. But armed conflict in the area meant that delivery of the pipes was delayed. Finally, the new water facility was installed in June, when an opening ceremony was held to mark the completion of the new water source.
Your generous donation to this project will enable more villages like Phong Phaing to have daily access to clean water at their doorsteps.
» In 2021 the Integrated Water, Sanitation and Hygiene (WASH) Project needs $86,600
(tax-deductible)
HOW TO DONATE

< Back