ABM Archive Website
THIS WEBSITE CONTAINS ARCHIVE MATERIALS FOR HISTORICAL REFERENCE ONLY
For up-to-date information, including our latest appeals, news, and resources, please visit our current website.
Anglican Study Centre Update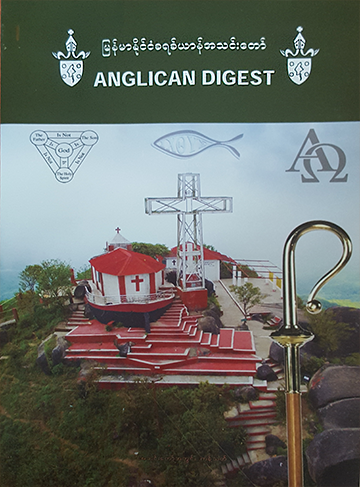 The first edition of the newly developed 'Anglican Digest' in Myanmar
July 2016
The Director of the Anglican Study and Research Centre, Rev'd Dr Paul Myint Htet Htin Ya, recently updated ABM on the good work being done to strengthen the organisational capacity and effectiveness of the centre.
Activities have included regular Provincial Standing Committee and sub-Committee meetings to generate ideas for improving the operation of the centre, and also the creation of a new Anglican Digest, which will be distributed to all dioceses in Myanmar.
A teaching seminar was also arranged for bishops, clergy and special guests from Yangon Diocese in March 2016. The theme was Mere Anglicanism, a variation on the famous work by C.S Lewis, Mere Christianity. The seminar included topics such as the 'Use of wine in the Eucharist' and the 'Marriage of clergy', all discussed from an Anglican theological perspective.
The seminar was very well-received by the attendees, and as such, planning has already commenced for extension into other dioceses later in the year.
Rev'd Dr Paul thanked ABM for all the support given for this project, emphasising the importance of strengthening the centre as central to the continuation of theological study and research in Myanmar.
< Back