ABM Archive Website
THIS WEBSITE CONTAINS ARCHIVE MATERIALS FOR HISTORICAL REFERENCE ONLY
For up-to-date information, including our latest appeals, news, and resources, please visit our current website.
Anglican Church of Papua New Guinea reviews its Emergency Response & Disaster Risk Reduction Plan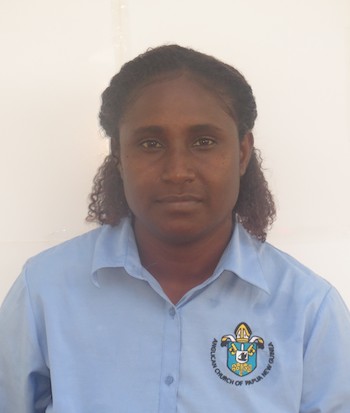 This story was written by Annsli Kabekabe for the Newsletter of the Anglican Church of Papua New Guinea, of which she is Editor.
Natural disasters are a continuing threat to the people of Papua New Guinea. Whether it be a long drought as occurred a few years ago, or an earthquake, cyclone or tsunami, as have all occurred in recent years, the churches are at the forefront in terms of both immediate and longer-term responses.
Churches are part of their communities, and churches like the Anglican Church in particular, are strongly networked throughout much of the country and internationally. This puts them in a unique position to respond on the ground, and to raise awareness so that others may assist in the response.
As part of the Church Partnership Program's (CPP) work in building the capacity of the churches to assist their communities in development and disaster response, Anglicare PNG recently led a workshop for the Anglican Church of Papua New Guinea to assist it to review its Emergency Response and Disaster Risk Reduction Plan to enable the church to optimise their preparations for and responses to disasters.
The Church's Strategic Plan was also reviewed at the same time.
As Anglican Church of Papua New Guinea's Newsletter editor, Annsli Kabekabe, writes:
The ACPNG Diocesan Bishops, Secretaries, Vicar Generals and General Secretary were all invited by the Church Partnership Program Disaster Risk Reduction Officer, Cassendra Opiari, to attend a two-day review of the ACPNG Disaster Emergency Response Plan and Strategic Plan. The review meeting took place on 17-18 June at St. John's Cathedral, Port Moresby. The two-day review turned out successfully as all participants gave their comments, insights and recommendations on the two documents.
The Emergency Response Plan and Disaster Risk Reduction Plan are the first ever documents drafted for ACPNG for disasters. The documents will be finalized and presented to the Provincial Council of the Church sometime this year. This initiative was a success through the dedication and hard work of the CPP DRR officer- Cassendra Opiari, Terry Russell -ABM, ACPNG National office and Anglicare SMT.
ABM would like to thank Annsli and the Anglican Church of Papua New Guinea for this story.
We also thank those who worked on the review of the plans.