ABM Archive Website
THIS WEBSITE CONTAINS ARCHIVE MATERIALS FOR HISTORICAL REFERENCE ONLY
For up-to-date information, including our latest appeals, news, and resources, please visit our current website.
Asset Based Community Development (VIMROD)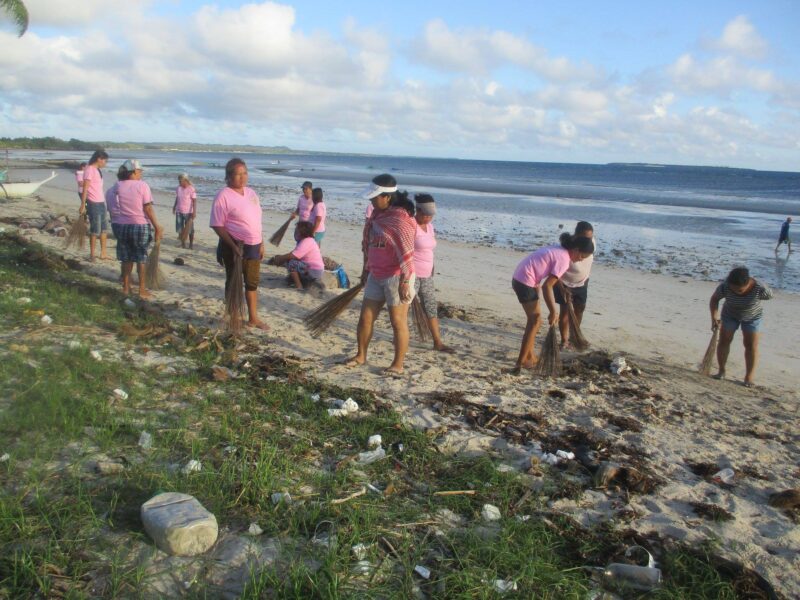 © VIMROD. Used with permission.
Engaging youth to end poverty
"Our message to the youth is never to be afraid of responsibility". These words were spoken by Margie and Joel, two office-bearers of the Bolongan-Camugao Youth Organization (BCYO). BCYO is made up of 17 young people, aged between 15 and 23, all of whom come from poor families who have a daily struggle for survival. The focus of their project is to set up a convenience store to help their parents out with every-day expenses. They also wanted to work together to make a positive impact on the environment.
"We made use of the asset-map to identify available community assets necessary for our project. Negotiating and coming up with a written agreement with the land-owner was the first thing we did. Next, was soliciting bamboo for the walling. And since we needed to raise funds to purchase other materials like nails and a steel roof, we decided to harvest watercress from a public area in our community and sell it. We earned 240 Philippine pesos on the first day (about $7), and we continued until we were able to reach about 1,500 pesos (about $45)," Margie said.
Joel added, "Every Saturday, we meet to discuss and assess our project. Meetings enable us to understand each other and persevere for the common goal."
After the construction of the convenience store, BCYO continued selling watercress, and added banana cue (barbecued bananas) and pastries, but this initiative was unfortunately stopped by COVID-19 community quarantine.
"We project officers still meet to plan and assess our organisation. We hope that this crisis will end because we are really determined to continue with our project as it gives us practical experiences and learning in managing a business," Joel said.
"When you have an organisation you work as a team. You will see later that all your hard work will create benefits", Margie concluded.
Engaging the youth is an exciting new aspect of ABM's Asset-based Community Development project implemented by our partner, IFI-VIMROD.
Your donation to this project will help groups, like the one to which Margie and Joel belong, to use local assets, and their own initiative, to overcome poverty.
This project needs $26,450 in 2021. PH001IF is tax-deductible
---
PROJECT UPDATES
August 2021 – Oliva – A Leader of her community. Oliva leads a group of farmers in the Visayas region of the Philippines. They are called the Bulongan Pig-growers Organisation. They have already begun to improve their incomes by raising and selling pigs. Read more
---

| | |
| --- | --- |
| | This project receives partial funding from the Australian Government. |
< Back