ABM Archive Website
THIS WEBSITE CONTAINS ARCHIVE MATERIALS FOR HISTORICAL REFERENCE ONLY
For up-to-date information, including our latest appeals, news, and resources, please visit our current website.
Solomon Islands: Climate Change and Disaster Management Project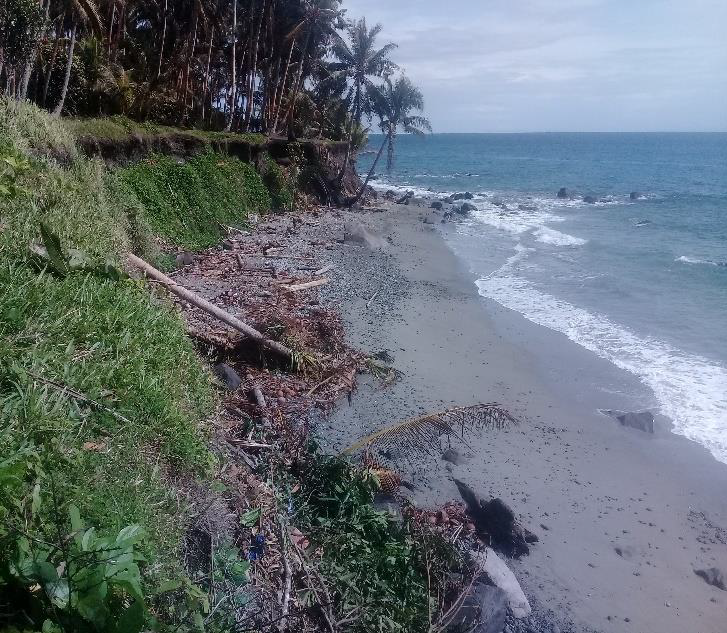 © Anglican Church of Melanesia, Solomon Islands. Used with permission.
Climate Change –
Educating Solomon Islanders for Resilience
Your donations have already enabled the establishment of Diocesan Disaster Committees within the Anglican Church of Melanesia in the Solomon Islands (ACOM-S). These put the church in a better position to respond to disasters through improved coordination before, during and after disasters occur. This year, ACOM-S will train these committees in initial damage assessments. Proper damage assessments following a disaster are vital for being able to make an effective and targeted response.
This project will also promote backyard gardening as a way of enabling people to adapt to sudden-onset disasters and climate change.
The government State of Emergency declared at the onset of COVID-19 led to increased pressure in village communities from people returning home from Honiara and other large towns. The need to promote backyard gardening is therefore even more urgent than before, in order to prevent food shortages.
Like many island states, the Solomon Islands is highly vulnerable both to natural disasters and the impacts of climate change. These impacts include sea level rising, high swells, and tropical storm saltwater intrusion, which in turn affect people's food security, availability of fresh water and even their ability to remain living in certain parts of the country.
This year ABM is excited to share with you plans to support "Environment Observatories" being established in four communities served by the Anglican Church of Melanesia.
Such observatories enable local communities to collect their own on environmental change data (temperature, rainfall, water levels, shoreline changes and extreme weather events) that will form the basis for evidence-based climate change adaptation and mitigation. In the process, they raise local awareness of environmental changes, and strengthen the likelihood of community-led advocacy.
In order to facilitate communication between the local communities and the research team based at the ACOM office in Honiara, a "Green Apostle" is appointed. This person also takes responsibility for data collection, supported by a team of trained local people.
Your donation to this project will enable vital data to be collected on climate change, foster the spread of backyard gardens for greater resilience to disasters, and continue to build the capacity of the diocesan disaster committees to prepare for and respond to the disasters that frequently affect the Solomon Islands.
SB012EP needs $43,700 in 2021 (tax-deductible)
HOW TO DONATE
You can make an online donation to this project.

project updates
March 2021 – When ABM's partner, the Anglican Church of Melanesia, ran a series of disaster resilience workshops on Savo Island, the local people were enthusiastic participants. Read more
< Back