ABM Archive Website
THIS WEBSITE CONTAINS ARCHIVE MATERIALS FOR HISTORICAL REFERENCE ONLY
For up-to-date information, including our latest appeals, news, and resources, please visit our current website.
Solomon Islands: Positive Parenting Program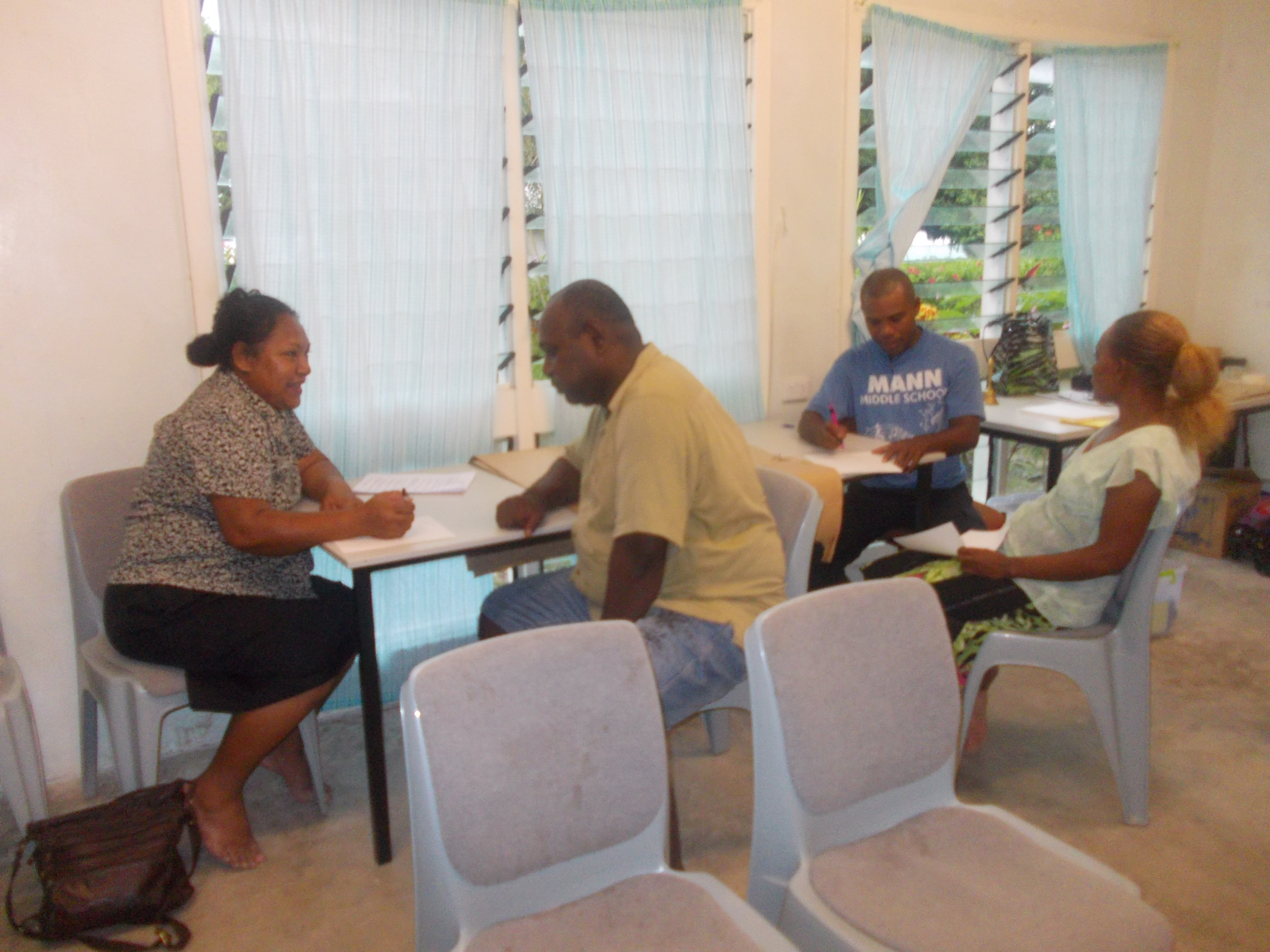 © Anglican Church of Melanesia.
Used with permission.
Help educate parents for change
Gender-based violence is on the rise in many parts of the Solomon Islands. This is why the Mothers' Union Positive Parenting Program is so important. The project has already been rolled out in most dioceses of the Anglican Church of Melanesia. Last year, 16 new project facilitators were trained in the Diocese of Hanuato'o. This year a further 32 will be trained in the dioceses of Central Melanesia and Guadalcanal. The program material was originally developed by the worldwide Mothers' Union, but it has been adapted to the Melanesian context.
What does it mean to be a facilitator of the project? Facilitators are trained in things like adult learning, how to facilitate groups, how to handle sensitive issues, and how to deal with trauma. These latter skills are needed because often during the Positive Parenting sessions, the topics discussed may cause people to recall traumatic experiences from their past. It is not uncommon for the sessions to remind people of times when they were either perpetrators or victims of domestic violence, so it's important that the facilitators know how to care for the needs of such people during the sessions.
Once trained, these facilitators will also be supported to organize and run training for parenting groups in selected districts or parishes in each of the dioceses. The facilitators themselves all live in the parishes or districts where they will be working.
The 16 Hanuato'o facilitators are excited to begin facilitating Postitive Parenting groups in their dioceses this coming year.
Your donation to this project will ensure that this important program will continue to help people across the Solomon Islands to better understand how to deal positively and non-violently with conflict as it arises.
SB012YC needs $20,000 in 2021 (tax-deductible)
HOW TO DONATE
You can make an online donation to this project.

Alternatively, for donations by cheque/money order (made out to the Anglican Board of Mission – Australia), telephone or email, view contact details here. Please don't forget to include the project name and/or code with your payment details.
Gifts to ABM will be applied to the support of project(s) selected. In the unlikely event of the project being oversubscribed or not proceeding to completion, donations will be applied to a similar project to the one(s) selected.
A video about the Positive Parenting Program in Vanuatu.
< Back