ABM Archive Website
THIS WEBSITE CONTAINS ARCHIVE MATERIALS FOR HISTORICAL REFERENCE ONLY
For up-to-date information, including our latest appeals, news, and resources, please visit our current website.
Vanuatu: Integrated WASH Project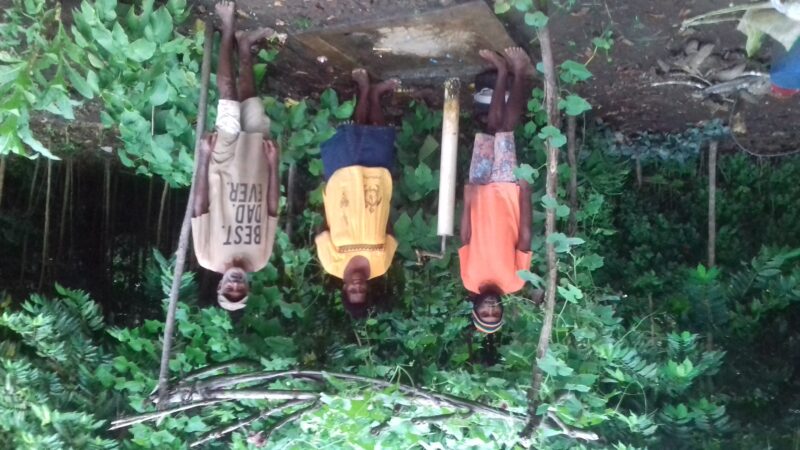 © ACOM. Used with permission.
Accessing safe, clean drinking water in Vanuatu
Climate change has caused an increase in the frequency and intensity of cyclones in Vanuatu in recent years. Cyclone Pam in 2015, for example, affected the water and food supply of almost half Vanuatu's population. The cumulative effects of damaging cyclones wash soil from people's vegetable gardens and contaminate water supplies with salt water from the ocean and plant and soil debris which gets washed or blown into the water storage areas.
Here is a story about how your donations have enabled the Anglican Church of Melanesia in Vanuatu (ACOM-V) to successfully support local people to address the worst impacts of climate change and increasing population, ensuring people have access to clean water supply and that the water supply is not contaminated by human waste.
Gaua Island in Northern Vanuatu is home to Losalava School which accommodates more than 140 students and staff.
The island's population of 2,500 people depends on a main dam and system of reservoirs for their daily needs. Some time ago, the island's water system had been extended to the school by means of a 10000L reservoir tank, but this was now proving insufficient to meet the school's water needs.
ACOM-V sent its team of Water, Sanitation and Hygiene (WASH) volunteers to Losalava School to identify ways to address the water shortage. They worked with the Gaua Area Council and Administrator to hold several meetings with the neighbouring communities to discuss how to improve on the current water system.
When water is scarce, and each segment of a community is concerned for their own needs, community negotiations require ingenuity and diplomacy.
The ACOM-V WASH volunteers presented their design of a planned upgrade of the existing system in such a way that it gained the consent and support of the whole community.
In the way that is customary in Vanuatu, everyone, including the local land owners, formally submitted their consents, and the ACOM-V WASH volunteers constructed a separate dam to collect water, repaired the existing reservoir tanks, and installed new piping to connect water from the new dam to the school.
Now both the school population and those in the three communities closest to the school (more than 300 people) are enjoying adequate supplies of fresh running water, the basis of healthy living.
And the students were delighted with the outcome: "We are enjoying the daily use of water", they said.
Your donation to this project will help many more children and families across rural and remote Vanuatu gain access to clean drinking water.
This project needs $81,370 in 2021 (tax-deductible)
---
HOW TO DONATE

| | |
| --- | --- |
| | This project receives partial funding from the Australian Government. |
< Back