ABM Archive Website
THIS WEBSITE CONTAINS ARCHIVE MATERIALS FOR HISTORICAL REFERENCE ONLY
For up-to-date information, including our latest appeals, news, and resources, please visit our current website.
Zambia: Integrated Gender Project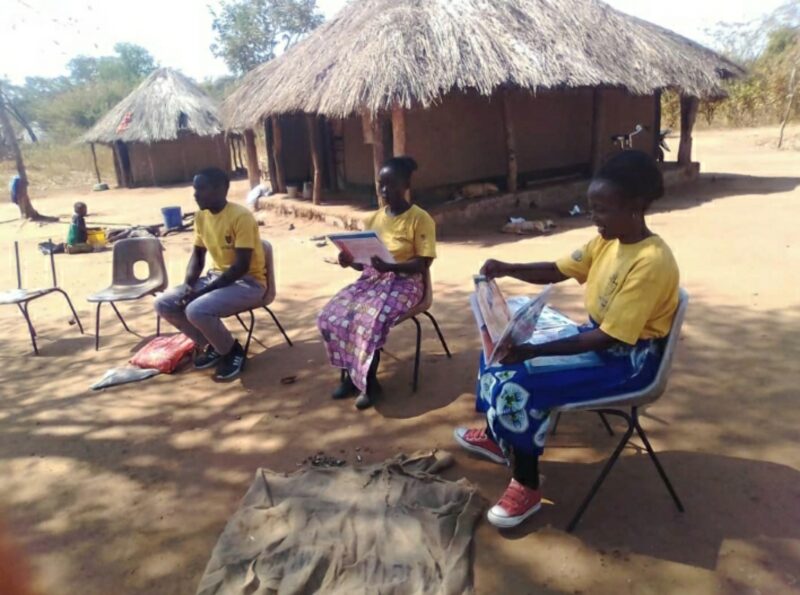 © Zambia Anglican Council Outreach Programme.
Used with permission.
Help end gender-based violence in Zambia
Ending gender-based violence takes time and involves a strong commitment by all levels of society. ABM's partner, ZACOP, has embraced the challenge with a multi-faceted approach.
Part of the approach is to train community counsellors to counsel victims or survivors of gender-based violence, to refer them on to other services, and to refer perpetrators for counselling or to the police.
Ending gender-based violence also involves awareness-raising and education among the community members. Volunteer Gender Action Groups, many of whose members are survivors of gender-based violence themselves, and drama performances are key to this process. To gain the support of men, ZACOP has created Men Engage Networks (MENs), platforms where men can speak out against violence, and encourage other men to do likewise.
Another strategy has been to involve church groups and traditional Zambian leaders. Traditional women leaders, for example, can be key in negotiating with families to return child brides to their homes and back to school. Last year alone 36 girls have been returned to home and school from early marriages.
Gender-based violence flourishes where women live in poverty. To address this, Savings with Education groups have been set up to help people form small groups to pool their savings so that they can get a micro loan to invest in a small business, pay their children's school fees on time, or even borrow the bus fare to attend a family funeral in another part of the country.
Catherine is a member of the Tikondane Savings Group – one of 57 active Savings with Education groups established by the project. Her life has greatly improved due to the project: "Being a member of a Savings with Education group has been beneficial not only to me but also to my family. The savings and loans helped me to start a small shop, and to buy a cow. I'm able to put food on the table for my family and can manage to meet other household needs. As a woman I feel proud to be able to make my own money and be the proud owner of a cow."
Your generous donation to this project can ensure a smooth transition for the project into its next phase, so that other women like Catherine can look forward to a future filled with hope, rather than violence.
» In 2021 the Integrated Gender Project needs $48,900 (tax-deductible)
PROJECT UPDATES
November 2021 – Read how this project is transforming the lives of women and their families through group-formation, savings groups and training. Read more.
June 2021 – Zambia is currently experiencing a vicious third wave of COVID-19, and for this we ask for your prayers. Just before this latest wave began, ABM received a report from our partners, Zambia Anglican Council Outreach Programme (ZACOP), of five local villagers in the Eastern Province whose lives have been turned around by ABM's Integrated Gender project. Read more
HOW TO DONATE

| | |
| --- | --- |
| | This project receives partial funding from the Australian Government. |
< Back