ABM Archive Website
THIS WEBSITE CONTAINS ARCHIVE MATERIALS FOR HISTORICAL REFERENCE ONLY
For up-to-date information, including our latest appeals, news, and resources, please visit our current website.
Regarding the Diocese of Port Moresby
August 15, 2019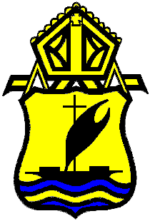 From the Archbishop of Papua New Guinea, the Most Rev Allan Migi
This is a very sad moment in the history of the Anglican Church in Papua New Guinea and especially the Diocese of Port Moresby.
In November last year 2018 there was a petition by the Port Moresby Diocesan Clergy and Laity for the Port Moresby Diocesan Bishop to step down with nine allegations against him.
The bishop requested that his case and allegations against him be brought forward to ACPNG Church Provincial Court. As a result, the Church Provincial Court was convened. The Provincial Court followed all the canonical court process in conducting the proceedings based on the Constitution and Canonical Guidelines and found the allegations to be true and accordingly found Bishop Denny guilty of misconduct. The Provincial Court recommended that Bishop Denny be dismissed from all his Holy Orders.
On the 10th of July 2019 the House of Bishops received the recommendation from the Church Provincial Court and made the decision based on the Church Highest Court ruling that Bishop Denny should be dismissed from his Holy Orders.
With this official information on the dismissal of Denny as the Bishop of Port Moresby, the diocese of Port Moresby is now vacant, and the process will commence to elect the new Bishop as a matter of priority.
‡ Allan Migi