ABM Archive Website
THIS WEBSITE CONTAINS ARCHIVE MATERIALS FOR HISTORICAL REFERENCE ONLY
For up-to-date information, including our latest appeals, news, and resources, please visit our current website.
Remembering Beverley Dykes
May 25, 2020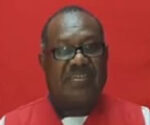 Rest eternal grant unto her, O Lord,
And let light perpetual shine upon her.
ABM learnt of the death of Beverley Dykes last week.
"I really haven't done anything extraordinary in my life, I've just helped people," said Beverley when she received the Order of Australia Medal for services to the community in 2017. But hers was a life of extraordinary service.
Beverly was an enthusiastic supporter of mission and filled many roles in the ABM family over the years: she was a staff member (Auxiliary Secretary, 1997-2003), a member of the ABM Auxiliary (serving in many capacities), an ABM Associate and a member of the ABM Board for several years until 2016 – she even supported ABM by sending in used postage stamps to be sold to raise funds to support mission. Her smiling face and warm friendship will certainly be missed around the ABM family. Just days before she died, she emailed our Executive Director, the Rev John Deane, to check that ABM was coping during the Covid-19 crisis, and to share the exasperation that we all feel regarding the impossibility of travelling to be with our Overseas Partners at this difficult time.
Along with her dedication to playing her part in God's mission through the national mission agency of the Anglican Church of Australia, Beverly was a parishioner at St Paul's in Carlingford for almost 40 years. "I've watched generations come through the Sunday school youth group type things and become parents of children and they've all come too, so that's a lovely thing," she said. She was a member of MU (formerly the Mothers' Union) for even longer – from 1962 and was an MU group leader for some time, and their Secretary from 1995 to 1998. Her long career as a volunteer began when she visited a nursing home with her church when she was young. She asked if any of the residents were without visitors, and learning that there were people who were isolated she "never really stopped" volunteering after that time.
As well as her Anglican interests, Beverley was interested in helping people beyond the church. She was a volunteer at the Family Law Courts in Parramatta from 1984 and served as a Coordinator of the Court Support Group from 1994 to 2010. Her work at the courts was a 'ministry of presence' – a smiling face and a listening ear to families in stress. "My work in the courts, it's such a simple thing … you're not counselling anyone, you're just being there to provide them with a warm or cool drink," she said. But it wasn't only drinks – she also said that her work at the courts involved supplying tissues to people because of the overwhelming emotions which people feel at the courts.
She was a member of the Blacktown View Club from 2001 and became President in 2016. Beverley was proud of the fact that the View Club supports the education of disadvantaged Australian children. She was also a member of the Residents' Advisory Committee at Constitution Hills Retirement Village from 2012 to 2016.
May she rest in peace,
And rise with Christ in glory.