ABM Archive Website
THIS WEBSITE CONTAINS ARCHIVE MATERIALS FOR HISTORICAL REFERENCE ONLY
For up-to-date information, including our latest appeals, news, and resources, please visit our current website.
2007 Pew Reflections – Third Quarter (July – Sept)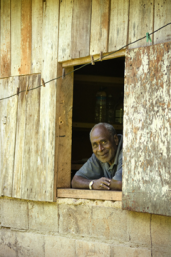 The Call to Mission
These Weekly Reflections have been written by Father Walter McEntee – chaplain at Melbourne Girls' Grammar School.
Walter challenges us to really consider what God's call to mission is all about. Is providing money to the poor mission? Food, water or shelter to those who have little or are entirely without? Time to listen to someone's story? Fighting for a good cause? Challenging those who would see themselves as able to sit at the top of the banquet table? Seeking to raise the head of a bent-over woman by loosening her bonds, whatever those bonds may be? Continuously being shocked by the oppression of others and striving to end domination over those who are always powerless? Living a simple life, offering hospitality to all? Freeing up world debt? Telling the good news of Jesus Christ? Perhaps mission is all of these and more.
July 2007 marks the halfway point for the United Nations Millennium Development Goals – eight goals that seek to change the world by giving practical hope to those who have little – the poorest of the poor in the world's developing countries, – the most vulnerable in our world today, women and children in need of education, communities in need of fresh water, good health, proper immunization and proper sanitation.
Please pray for all those who walk in Jesus footsteps, seeking justice for those in need and working to make a change in our world.
To find out more about the Millennium Development Goals and their application please visit:
www.un.org/millenniumgoals
www.makepovertyhistory.com.au
www.micahchallenge.com.au
Debra Saffrey-Collins
Communications Program Co-ordinator
Download document

76 KB