ABM Archive Website
THIS WEBSITE CONTAINS ARCHIVE MATERIALS FOR HISTORICAL REFERENCE ONLY
For up-to-date information, including our latest appeals, news, and resources, please visit our current website.
2009 Pew Reflections – Third Quarter (July – Sept)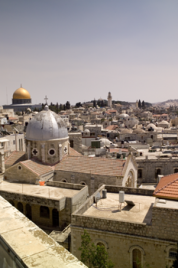 Welcome to the Third Quarter of Weekly Pew Reflections for 2009.
They have been written by the Revd Canon Robert Edmunds, who serves the Rt. Rev'd Suheil Dawani as Chaplain to the Anglican Bishop in Jerusalem and Canon Pastor for the English-speaking congregation at the Cathedral of St. George the Martyr in Jerusalem.
Canon Edmunds is an appointed missionary of the Episcopal Church in the United States. His responsibilities include liaison work on behalf of Bishop Dawani throughout the wider Anglican Communion.
In contrast with the last quarter, this edition of Pew Reflections embodies the diversity within our wonderful church. Canon Robert writes with an elegant simplicity that will help those with busy frentic lives connect to the divine. The concepts that he talks about are ones that anyone can relate to.
God Bless
Steven Daughtry
Education Officer
Download document

326.5 KB