ABM Archive Website
THIS WEBSITE CONTAINS ARCHIVE MATERIALS FOR HISTORICAL REFERENCE ONLY
For up-to-date information, including our latest appeals, news, and resources, please visit our current website.
2012 Pew Reflections – First Quarter (Jan – March)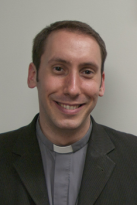 Welcome to a new year of Pew Reflections. We hope you and your congregations will be able to use these reflections as a starting point as you read the Scriptures and reflect on them in prayer.
These reflections have been written by the Revd Drew Schmotzer, the chaplain to the Most Revd Dr Mouneer Hanna Anis, Bishop of Egypt with North Africa and the Horn of Africa, and President-Bishop (Archbishop) of Jerusalem and the Middle East.
At 29 years old, Fr Drew has a broad range of experience, having served in a variety of different capacities at parish, diocesan and provincial levels and having lived in North America, Europe and in the Middle East.
Fr Drew writes: 'I hope you find these reflections to be thought provoking and challenging as we journey through the calendar and the Bible with a Middle Eastern perspective'.
In Christ,
Robert McLean
Church to Church Missioner
Download document

440 KB