ABM Archive Website
THIS WEBSITE CONTAINS ARCHIVE MATERIALS FOR HISTORICAL REFERENCE ONLY
For up-to-date information, including our latest appeals, news, and resources, please visit our current website.
2015 Project Book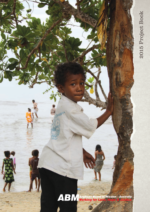 Dear Friends,
I'm delighted to present ABM's 2015 Project Book. Inside you will find a range of projects from all three of ABM's programs – Reconciliation, Church to Church and Community Development – implemented by our partners both in Australia and overseas. All of these projects need your support. Your support may be in terms of sending funds, praying for the work of our partners, or spreading the word of the work of ABM to other people.
All of these projects are part of the responses of ABM's partners to living the gospel in the contexts in which they find themselves. Some projects are focussed on helping local communities to meet their material needs, others aim to address spiritual needs or to strengthen the preaching of the gospel.
ABM provides monitoring and other oversight of the implementation of these projects. In some cases it works with partners to accompany them to strengthen their own organisational systems to be better able to serve God's people.
We also want to thank you for your generous support of ABM and its projects during the past year.
I warmly commend this year's Project Book to you, and hope you will find some stories in here to inspire you to become (or continue to be) part of God's mission in a particular part of the world.
Julianne Stewart
Programs Director
View the 2015 Project Book online
Download document

6.53 MB