ABM Archive Website
THIS WEBSITE CONTAINS ARCHIVE MATERIALS FOR HISTORICAL REFERENCE ONLY
For up-to-date information, including our latest appeals, news, and resources, please visit our current website.
2016 Partners Magazine Spring Edition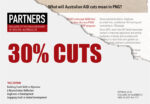 Dear Friend,
I travelled to the Philippines recently to meet with our partner The Episcopal Church in the Philippines and visit some of ABM's project sites.
I had the great pleasure of visiting our partner staff of the Church and its community development foundation, E-CARE.
We went to visit several villages that ABM are supporting through the 'Receivers to Givers' program, to meet the beneficiaries and hear their stories. One community, Songcolan, has a series of small livelihood projects through this program.
These were established by E-CARE in response to the devastation caused by Typhoon Haiyan in November 2013, and the issue of chronic indebtedness – one of the biggest problems in the region. Through the E-CARE program, funding was made available to community members in Songcolan, helping them to pay off their debts and establish profitable businesses. This single grant is then repaid to the program over time, without the burdensome rates of interest.
This system benefits the whole community, as cooperatives are set up to manage the money, and distribute funding to those with new business initiatives or separate cooperatives. While I was there, I attended a ceremony where the members of the Seashore Songcolan Livelihood Association (SSLA) passed on funding raised through their project to another cooperative, the Palay Small Entrepreneurs Association (PSEA). It was a blessed moment, and very empowering for both groups.
This is a new mission district for the Episcopal Church of the Philippines. They were excited in approaching the community through a 'Community Development' lens, rather than focusing on traditional 'Church planting'. They found that this brought a closer relationship and greater engagement with the community.
People clearly respected the Church for being up-front about what they were doing, and appreciated the expertise E-CARE had to implement these projects, and help with individual business development activities.
The busy trip included meetings with the National Development Officer, conversations about the extension of the Church to Church 'Encounter Program' and a guest lecture at St Andrew's Theological Seminary in Manila.
I am always encouraged when I visit our partners, and this trip was both inspiring and productive. The Church in the Philippines is really living out the Gospel and I'm confident this will continue to increase and expand in the future.
The Rev John Deane
Executive Director
View the 2016 Spring Partners Magazine online
Download document

8.42 MB