ABM Archive Website
THIS WEBSITE CONTAINS ARCHIVE MATERIALS FOR HISTORICAL REFERENCE ONLY
For up-to-date information, including our latest appeals, news, and resources, please visit our current website.
Intercessory Prayers for National Reconciliation Week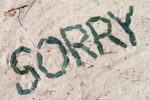 God of all, God of grace, we give you thanks for this earth and this world in which we live. We give you thanks for the beauty of your continuing creation. Help us gracious God to be good stewards of your great gift. Help us to learn from the old ones how to live on and in the lands and seas of this earth and continue to grow in sustainability and share its abundance for the good of all. Help all of those affected by rising seas and changing weather. Help all those who are forced from their homes because of these things to be able to find somewhere to live. Help us all to be mindful that we are all created equal in your sight.
God of all our dreaming. Hear our prayer.
God of all nations we pray for our land Australia this nation of islands. We give you thanks for the diversity of peoples and cultures with which we live. We pray Lord that you help us to learn and grow in this great coming together. We pray especially for this land Australia that all who live here never lose the ancient connection to the original people of our land. Help us all Lord to hear and learn the stories of our Aboriginal and Torres Strait Islander ancestors so that we may be richer in our souls. Help us to gather together as people of the red dirt, rich soil, salt water, fresh water, mountains and plains into one. We pray for all those who were here, those who came and those who will come, gather us all together Lord in your love.
God of all our dreaming. Hear our prayer.
God of the healing spirit help us. Let us always be listening for the cries of those who are in need. Help us to hear those cries. Help us to heed the cries of those who need their voices to be heard, those who seek your way. Help those who are the poor in body, mind and spirit. Help us Lord to pray for all who are sick, injured and those who live with disability and disease. We pray for all of those who are pushed to the margins of society. We pray for those who suffer with mental illness. We give you thanks Lord for the blessing of all those who live and work to care for other people. We pray that your healing spirit may continue to move through them and that together we may all look to being free from the bonds of suffering.
God of all our dreaming. Hear our prayer.
God of all love you gave us your Son Jesus Christ the great reconciler of humankind. Help us Lord through Him to look to live together as one people. Help us God to come together in the bonds of peace and love and to put aside the chains of prejudice and hatred. Just as we are all one in death Lord, help us to be one in life. During this time of recognising that we are sorry for all the sins of the past help us Lord to look to a future where the cultures of this ancient land are seen to be enriching to the soul of all Australians. Help us God of grace to say sorry, to hear sorry and to live with forgiveness.
God of all our dreaming. Hear our prayer.
God of grace we pray for all those who live in the Cities and towns, those who in the communities, settlements and missions, those on the islands, those in the bush, those who are far from home, those who do not know where home is, those who have been taken from their homes, those in prisons. Help them all Lord to be treated fairly with compassion and love. Help them all Lord to find their home in you.
God of all our dreaming. Hear our prayer.
May the souls of all who have gone before us in the struggle of life find their peace in you Lord. May we, with them and all of those ancient ones look to the hope of the resurrection to come. May we who receive the past learn from it and hand it on to the future just that little bit closer to true reconciliation.
These prayers we put to you Lord God sure in the knowledge that what we ask in faith we may by your grace receive. AMEN.
(These prayers written for Reconciliation Week 2014 by The Rev'd Bruce Boase. Priest in Charge The Anglican Community of Green Hills Diocese of Brisbane. The Anglican Church of Southern Queensland. 13th May 2014.)
Download document

13.58 KB