ABM Archive Website
THIS WEBSITE CONTAINS ARCHIVE MATERIALS FOR HISTORICAL REFERENCE ONLY
For up-to-date information, including our latest appeals, news, and resources, please visit our current website.
Songs from a Strange Land: An Australian Advent Calendar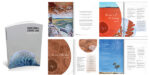 Scripture readings, quotes, photographs, poems, cartoons and songs take you from Advent to Epiphany with a particular emphasis on Aboriginal and Torres Strait Islander Christianity, the Australian landscape and Creation theology.
Author, Celia Kemp writes:
This Advent, consider a pilgrimage to where you already are.
Set aside time each day from December 1 through to January 6; the Feast of the Epiphany, which marks the end of the 12 days of Christmas.
Find a quiet place close by with some sort of nature component (a pot plant, a tree, a park bench, a beach, a back yard). If you can, place yourself where the sky meets the land.
Take a bible, a journal, a pen and this book.
Read. Watch. Listen. Stay awake. And see what happens.
Available for Download as a free app for iPhone and Android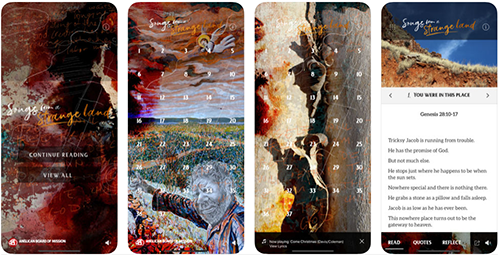 Download link for iPhone and iPad: https://itunes.apple.com/au/app/songs-from-a-strange-land/id1442050436
Download link for Android devices: https://play.google.com/store/apps/details?id=com.abm.strangeland

Download document
4 KB