ABM Archive Website
THIS WEBSITE CONTAINS ARCHIVE MATERIALS FOR HISTORICAL REFERENCE ONLY
For up-to-date information, including our latest appeals, news, and resources, please visit our current website.
RIP Fr Bill Howarth
February 18, 2019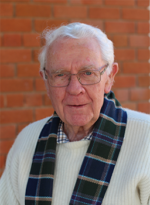 It was with much sadness that we learnt this morning of the death of the Rev Bill Howarth on Saturday 16 February, who until recently had been one of ABM's Diocesan Representatives.
A teacher, Fr Bill trained for the ministry at Moore College and was awarded the Licentiate of Theology. His first parish ministries were in Sydney at the parishes of Lithgow, Sefton-Chester Hill and Carlton. While in Sydney he became a chaplain to the Royal Australian Naval Reserve, a position he held for 27 years. He ministered in Orange NSW for four years, before becoming Chaplain to the Armidale School in 1974, a position he was to hold for two decades. On leaving Armidale he became Rector of Circular Head and Archdeacon of Burnie in the Diocese of Tasmania.
Fr Bill's work as an ABM Diocesan Representative was complemented by that of his wife, Judy. Judy trained for missionary service at ABM's House of the Epiphany and worked in Papua New Guinea in Embi, Samarai and Lae. Judy also worked as one of ABM's Field Officers in Victoria and in Queensland. We extend our condolences to her, and to Fr Bill's son, Ian (also a priest) and to the extended family.
Eternal rest grant unto him, O Lord:
And let light perpetual shine upon him.
May he rest in peace:
And rise with Christ in glory.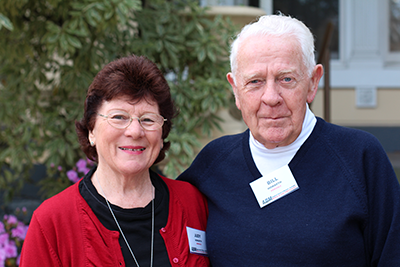 Judy and Bill Howarth at an ABM conference. © Brad Chapman/ABM, 2013.
Update: The funeral service for Fr Bill Howarth will be held at 10am on Friday 22 February 2019, at St Peter's Cathedral in Armidale followed by Interment at Armidale Lawn Cemetery.