ABM Archive Website
THIS WEBSITE CONTAINS ARCHIVE MATERIALS FOR HISTORICAL REFERENCE ONLY
For up-to-date information, including our latest appeals, news, and resources, please visit our current website.
Students learn about poverty and development at WonTok
June 5, 2017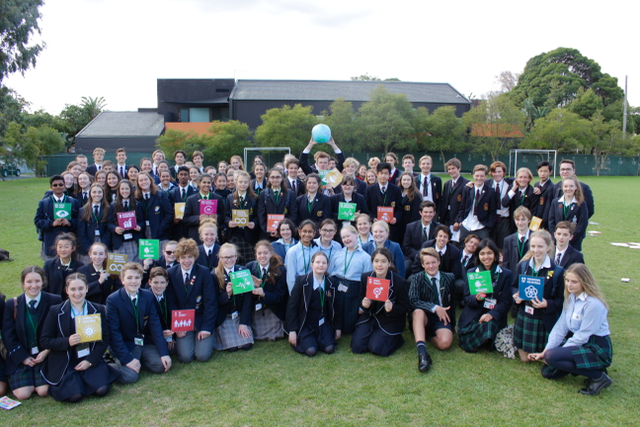 One World WonTok is a development education conference initiative of the Anglican Board of Mission, which has toured Australian capital cities in recent weeks. ABM would like to thank the schools in Brisbane, Perth, Melbourne, Adelaide, Sydney and the Gold Coast who participated in this event and for making it such a success!
Jess Melas, ABM's Advocacy Officer, shares her account of the conference:
As this was my first Wontok encounter, I wasn't entirely sure what to expect. I'd heard many good things about previous years, and was hoping to be part of another fun and effective educational experience this time around.
But to go to the schools around Australia and meet so many inspirational students and teachers exceeded all these expectations! The passion and commitment shown by them to end poverty and be part of positive change in the world was demonstrated clearly through their actions and words.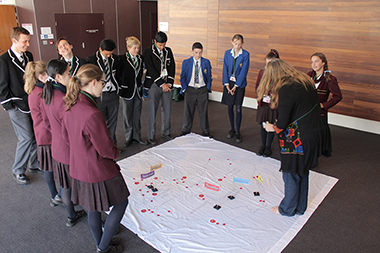 Preventing a pandemic during one activity session in Sydney.


© ABM/Brad Chapman, 2017
Some were planning trips overseas, to both learn from and assist those in developing communities who are dealing with extreme poverty. Some had started their own advocacy groups, such as the Our World group in Melbourne, and were organising events to raise awareness on issues of social justice. Others were part of fundraising efforts, aiming to support programs that were making a vital difference in struggling communities.
Whatever the form chosen, these students and teachers were already making a tangible difference, helping others around them to see what is possible with a little creativity and a strong commitment to justice.
The Wontok conference this year was focused on the Sustainable Development Goals, a set of 17 global goals aimed at meeting the urgent social, economic and environmental challenges that are facing our world. These goals are intended to galvanise governments, civil society, development agencies, faith-based organisations and youth groups to work together for change.
The day was divided into several distinct sessions. The formal presentations came first, the highlight for many being the one given by our special guest, Roxanne Roberts from Anglicare PNG. Roxanne talked about all her work in HIV awareness, Water and Sanitation, and Adult Literacy, sharing stories of some of the people benefiting from these programs.
Small group activities came next, with students rotating between four activity stations. Many topics were covered here – from facts about Climate Change, to systems of Justice in Haiti, to containment of pandemics and life in a city slum. Students loved this hands-on component, with one Year 8 girl remarking "it was really interactive, which made it really fun and enjoyable!"
After lunch, all the goals were linked together through a group game, and the final session challenged students and teachers to consider what more they could do to help achieve the Sustainable Development Goals, whether it was Advocacy, Education, Volunteering, Partnering or beyond.
If you would like to see 2017 Wontok photos, resources and more, click here.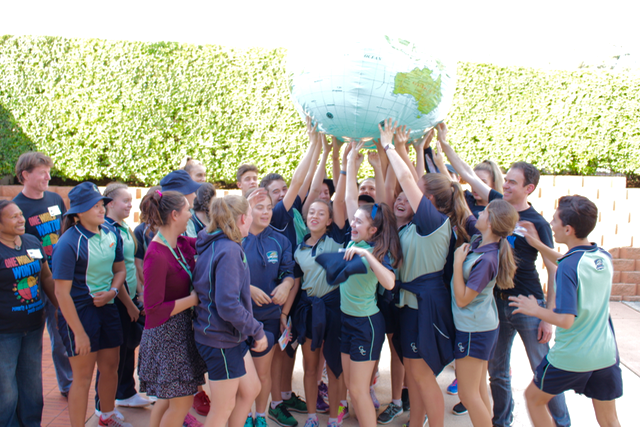 Making the world a better place requires teamwork!

© ABM/Jess Melas, 2017